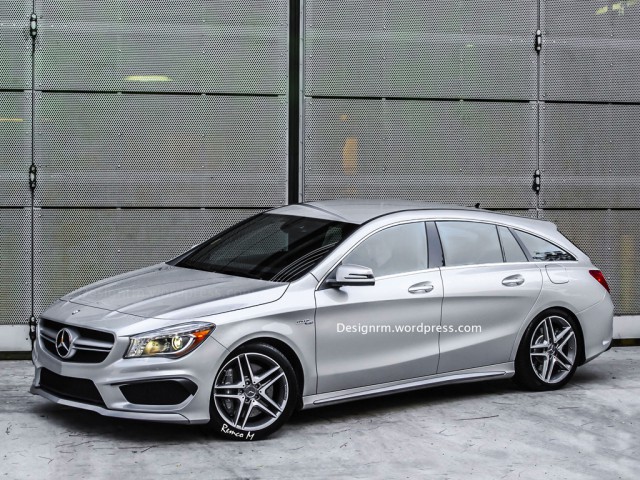 Next year, the Mercedes-Benz CLA Shooting Brake will be revealed. Not long after, the CLA 45 AMG Shooting Brake will be revealed as the marque's most potent entry-level estate/shooting brake. In order to give us a clear idea of how the car will look, Design RM has created the following rendering.
Visually, the CLA 45 AMG Shooting Brake will utilise many of the more aggressive panels from the regular CLA 45 AMG sedan. However, the Shooting Brake body style will ensure it stands out. Visual changes will include a more aggressive front bumper and lower splitter, new side skirts, sports wheels as well as a new rear bumper, diffuser and quad exhaust pipe setup.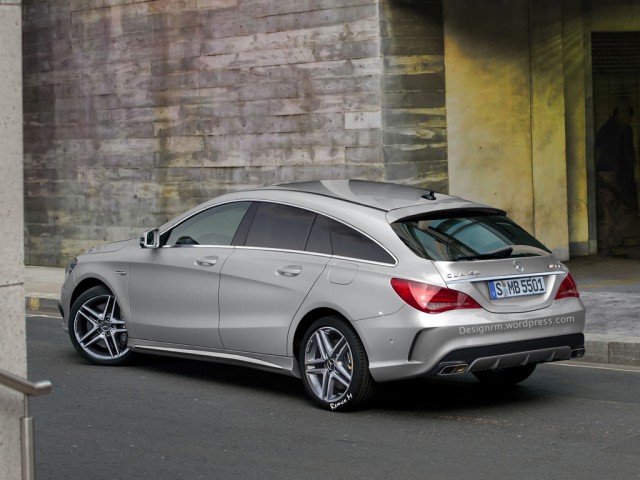 Under the hood, the Mercedes-Benz CLA Shooting Brake will feature the same engines as the standard CLA-Class. These include a 1.5-liter diesel with 109 hp, 1.8-liter diesel with 136 hp, 2.1-liter diesel with 170 hp, 1.6-liter petrol delivering either 122 hp or 156 hp and a 2.0-liter petrol pumping out 211 hp. It will also likely receive the full AMG treatment just like the CLS 63 AMG Shooting Brake. If this happens, then expect similar performance figures to the standard sedan CLA 45 AMG.
The Mercedes-Benz CLA 45 AMG is, mechanically, almost identical to the Mercedes-Benz A 45 AMG which received its official launch around the same time. Both cars feature the new 2.0 litre turbocharged four-cylinder and both produce a substantial 360 hp peak power figure. The differences, aside from the bodywork, are subtle but they are definitely present especially when it comes to driving the pair. We expect no different from the Shooting Brake.
[Via Design RM]