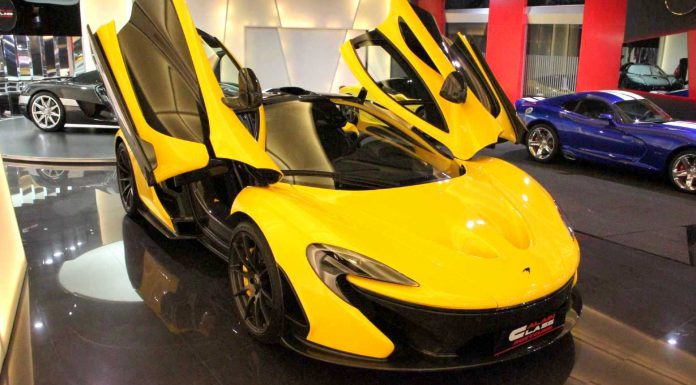 Al Ain Class in Dubai never fails to disappoint for the range of truly exceptional supercars it offers for sale all year round. The latest to be delivered is a truly gorgeous Volcano Yellow McLaren P1 built earlier this year.
Like all McLaren P1s, this car is left hand drive and while mileage details haven't been revealed, one can reasonably assume there'd be absolutely minimal. One of the most interesting aspects of this P1 is that the top side of the rear wing is finished in carbon fibre rather than painted like most P1s we have seen.
A number of tech features make the McLaren P1 a very fast car. Cutting straight to the figures, the McLaren P1 will travel from zero to 100km/h in less than 3 seconds, zero to 200km/h in under 7 seconds, and zero to 300km/h in no more than 17 seconds. This is thanks, in part to the Instant Power Assist System (IPAS) which is essentially KERS, for road cars. Putting the 300km/h statistic into perspective, this is 11 seconds faster than the legendary McLaren F1 road car. Top speed is electronically limited to 350 km/h.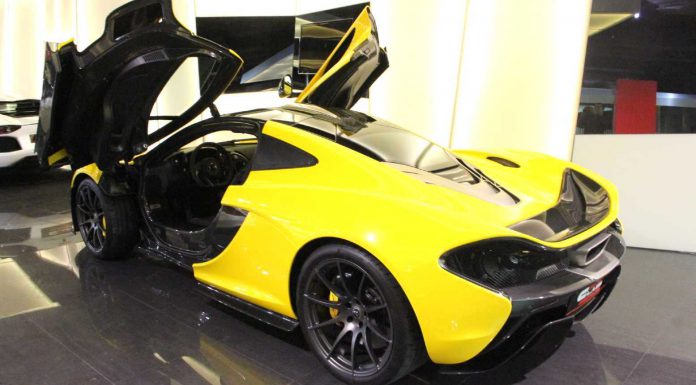 All this performance is supplied by an epic 3.8-litre twin-turbocharged V8 engine mated to an electric motor. Consequently, the P1 delivers a brutal 903 hp!