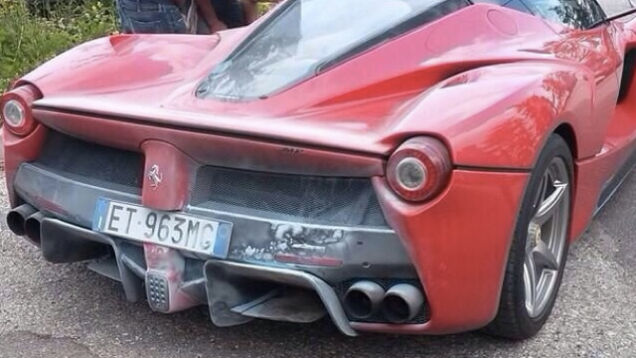 While competing at the truly epic Trento-Bondone Hill Climb in Northern Italy, a 2014 Ferrari LaFerrari caught fire with the rear end being damaged.
Obviously, this is a very minor fire by Ferrari standards but because the LaFerrari is so expensive, repairing and replacing the rear bumper active rear diffuser will not be cheap!
[youtube]http://youtu.be/0s0PdgjqNTo?t=38s[/youtube]
In the video above, smoke can be seen coming out from the tail of the 950 hp hybrid hypercar during the absolutely glorious hillclimb. It can be safely assumed that the fire broke out towards the top of the hillclimb or possibly after the car crossed the finish line.
News of this fire comes not long after an early customer delivered LaFerrari crashed.
[Via Jalopnik]