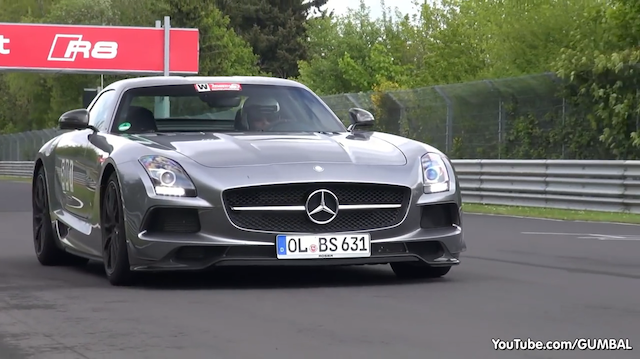 The Mercedes-Benz SLS AMG Black Series is the Hulk of the automotive world. It looks so purposeful, so aggressive, as if it is
brimming with power that wants to tear itself out of the new, lighter, carbon fiber hood.
[youtube]http://youtu.be/n6pIZhvfqxo[/youtube]
The stylists at AMG have not just focused on making the car look intimidating, the small aero tweaks, especially the lower front-bumper dive-planes finished in a gloss carbon fiber add a touch of delicacy to the bludgeoning look of the 6.2-litre V8 animal. As you can see from the video above, the car sound brilliant, especially on down shifts on the Nurburgring.