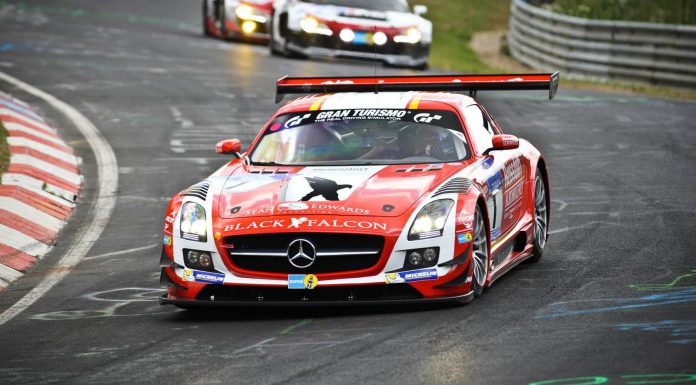 Having brought you a race report on this year's 24 Hours of Nurburgring, its time to show you what our photographers were up to that weekend. We had sent two of our team members in a special trip with Bugatti opened the race in a honorary lap with two of their cars. One of them was the Bugatti Veyron Grand Sport Vitesse World Record Car which set the fastest top speed ever recorded for a convertible at 408.84 km/h.
The Nurburgring 24 Hours race sees over 180 teams and 650 drivers at the start of this iconic race. The track features a 24.4 km long combination of the Nordschleife and Grand Prix circuit and throughout the weekend over 200,000 spectators attended! The win went to Audi this year after the The No.4 Audi R8 LMS of Phoenix Racing finished first after leading for a long period, keeping a 2 minute distance between it and the Mercedes rival cars. Last year's winner, the Black Falcon Mercedes-Benz SLS AMG GT3 missed the win but managed to finish P2 ahead of yet another Mercedes SLS AMG GT3 of Rowe Racing.
That made for a double podium finish for Mercedes, almost the same as the Mercedes F1 team in the neighboring country Austria, who also won a double podium finish a couple weeks ago. It was a battle that lasted for 24 hours and once again proved the rigidity of the German car makers. This was Audi's second win after doing the same in 2012 while Mercedes had its first ever win last year. BMW still has the most number of wins at 19 in the 24 Hours of Nurburgring history.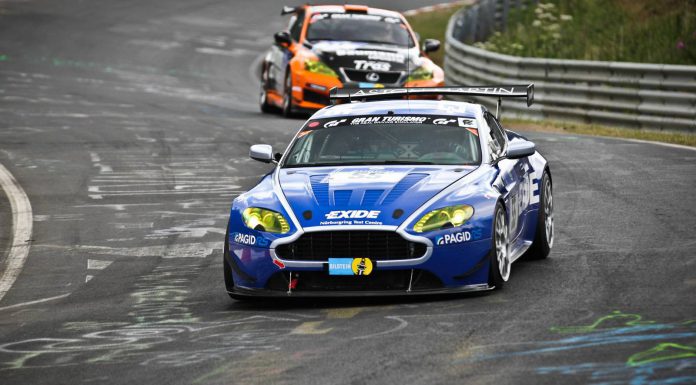 Aston Martin Racing finished in P5 in the 007 Aston Martin behind team Falken Motorsports and that wrapped up the top five finishes in SP9 GT3 class. McLaren started the race in pole after setting the fastest time during qualifying session. They lost the lead in the early hours to the BMW Sports Trophy Team Schubert BMW Z4 GT3 No.19 while the Black Falcon Mercedes-Benz SLS AMG GT3 and the Phoenix Racing Audi R8 LMS ultra ran closely behind them.
It was a truly remarkable experience as you can see from the photos. This particular set of photos was taken by Mitch Wilschut Photography and Jesper van der Noord Photography!