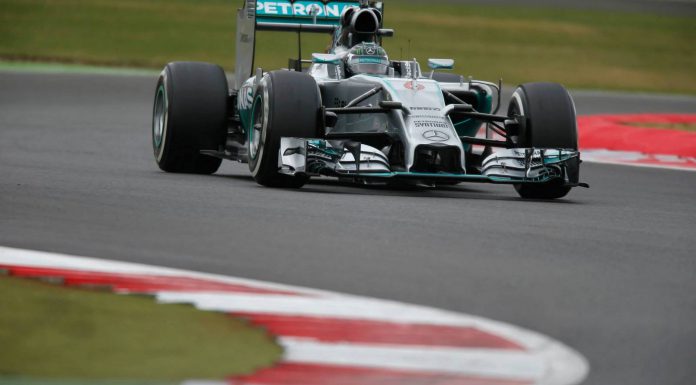 Silverstone hosted an action packed F1 Grand Prix this weekend, its 50th Grand Prix which was won by Mercedes driver Lewis Hamilton. Just Like the previous round, Hamilton started the race from far behind in sixth place but fought his way up to the top. Today's win brings him closer to the overall championship lead as he lies behind Rosberg by only four points. Meanwhile, his teammate Rosberg who was the expected winner was forced to retire after his car succumbed to gearbox issues on the 47th lap.
The race started with a crash in lap one after Ferrari's Kimi Raikkonen ran wide while coming out of the Aintree bend. He had tried rejoining the track but instead hit a bump that threw the car across the truck. Kamui Kobayashi's Caterham missed it but Felipe Massa's Williams car crashed right into it. A tire that flew off from Raikkonen's car and landed on the Marussia of Max Chilton but the Briton was not hurt.
As a result, Massa who was in his 200th Grand Prix retired to the pits with three wheels while Raikkonen was rushed to the medical center with minor ankle injuries. The safety car was deployed in the field before the race was red flagged. In the meantime, the McLarens of Jenson Button and Kevin Magnussen were leading Rosberg. Hamilton had jumped from sixth to fourth behind his teammate.
When the race was restarted, the Rosberg was in the lead and Hamilton in second. Williams' Valtteri Bottas had jumped from 14th to an amazing third position. It was during the 47th lap that Rosberg's car stalled and Hamilton took the lead and never looked back. He was on hard tires while Bottas then climbed to second place after utilizing a one-stop strategy.
The battle for third was left to Ricciardo and Button but in the end it was Ricciardo who took the coveted third place leaving the British into fourth. The battle for fifth was between Alonso and Vettel and eventually it was Vettel who snatched the fifth place. As for Alonso and Force India's Nico Hulkenberg who finished in eighth, they are the only two drivers who have registered scores in every race this season.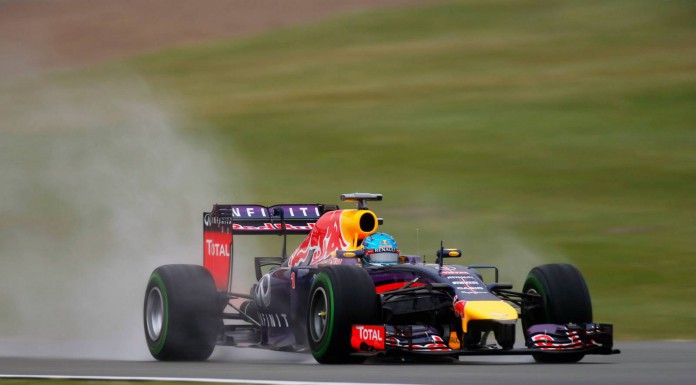 Daniil Kvyat and his teammate Jean-Eric Vergne drove their Renault powered cars home to finish in ninth and tenth respectively. Other than Massa and Raikkonen, the other drivers who went into retirement included Rosberg, Marcus Ericsson's Caterham and Esteban Gutierrez's Sauber. Rosberg still leads the standings with 165 points then Hamilton with 161 and Ricciardo with 98. Mercedes leads the constructors' points with 326 to Red Bull's 168 and Ferrari's 106.
The next F1 round which is the tenth of the season will head over to Germany at the famous Hockenheim circuit on 18th July.
Drivers' Quotes:
Lewis Hamilton, 1st:
Winning in front of your home crowd is just the best feeling. We really do have the greatest fans here and thank you so much to everyone for your patience after yesterday. To see the support all around the track is just amazing. I said before that I'd never give up but it was a tough qualifying and I really needed to dig deep and come back positive this morning. A huge thank you to my family and all of the fans for pushing me on – I couldn't have done it without them. Nico had a pretty big gap at the beginning of the race but I kept pushing and was happy with my pace. After extending my first stint, we switched to the prime tyres and I honestly couldn't believe the pace that I had and was closing up to Nico. Of course, he then had a problem and I saw him pull over. It's a shame for the team and I never want to see a team-mate fall behind – I always want to battle it out – but I'm sure we will get to do it again in the future. It's been a rollercoaster weekend and to come away with the win after a day like yesterday is fantastic, so thank you to everyone in the team for all their hard work. I'm proud to have done it for them here – so close to our factories in Brackley and Brixworth.
Valtteri Bottas, 2nd:
We knew that this race would be good fun. We knew we had a quick car and maybe it surprised us it was so quick. The first stint we went through the field fast and that needed a bit of risk. I am so happy for the team, they have worked on race pace and it shows. We were thinking about points today not the podium, and the strategy guys did a great job. I really felt for Felipe today in his 200th race, and it was so nice of him to come to the podium with the team; I really appreciated that. We are a stronger team than we were in the first few races and it won't be easy to stay near the top but we are doing a great job of it at the moment.