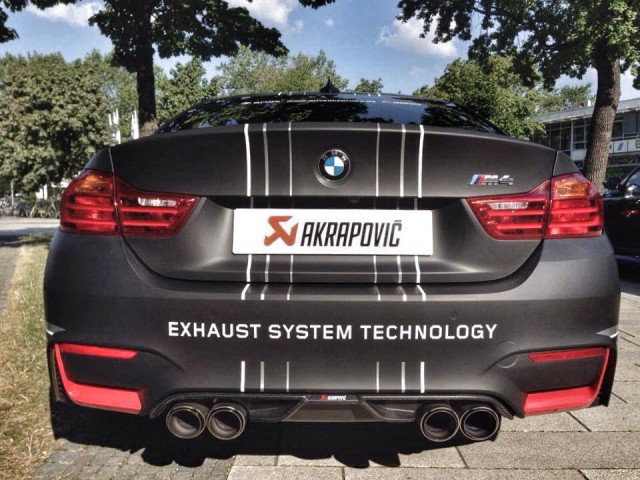 Customer deliveries of the 2014 BMW M4 Coupe may have only just started but already, at least one example has been fitted with an aftermarket Akrapovic exhaust system.
When left stock, the new BMW M4 sounds comparatively weak compared to the E92 M3 which it replaces. However, this isn't a surprising considering it features an inline-six cylinder twin-turbocharged engine compared to the E92's naturally aspirated 4.2-litre V8 engine.
[youtube]http://www.youtube.com/watch?v=Q3cFwRN0deU[/youtube]
However, as the following video shows, when fitted with an Akrapovic exhaust, the new M4 Coupe certainly sounds better than when left stock. With that being said, it still can't rival the last-generation M3!