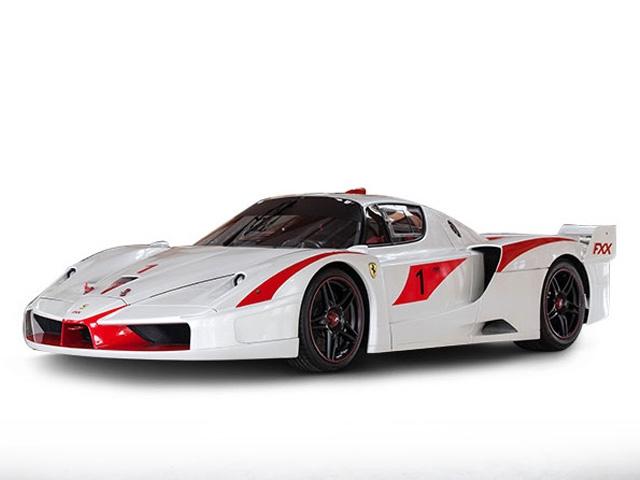 With just 30 units of the Ferrari FXX created and even fewer fitted with the Evoluzione upgrades, finding a used one for sale in the U.S. is like finding a unicorn. However, Miller Motorcars have somehow managed to get their hands on a stunning Ferrari FXX Evoluzione and a very special one at that. It's like a unicorn with a golden crown!
Why? Because this Ferrari FXX Evolution is numbered number 1 from the factory and was originally painted in Rossa Corsa. However, when upgraded with the Evoluzione pack it was sprayed in a stunning shade of Bianco Fuji pearl weight with red accents.
What's more, it has only ever hit the track on two occasions and currently resides in a private collection. As a result of this, it has covered just 200 miles! Just nine examples of the Ferrari FXX were ever sold in the United States and on top of purchasing the actual car, potential buyers will be able to participate in the Ferrari Corse Cliente Division.
Beneath the brand new aerodynamic body, the Ferrari FXX Evoluzione features an extreme 6.3-litre V12 engine delivering a truly brutal 850 hp at a screaming 9500 rpm. Consequently, it has a theoretical top speed of 400 km/h and can hit 100 km/h in just 2.5 seconds!