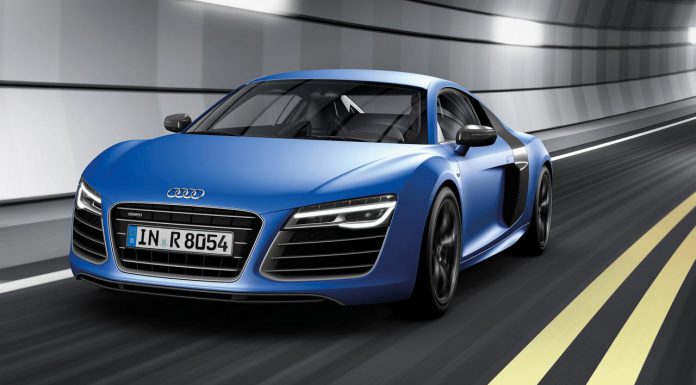 Audi USA have just announced a new variant of the 2015 Audi R8 dubbed the Limited Edition alongside official pricing and a selection of new features before the car is succeeded by the second-generation R8 due next year.
Interestingly, no specific details about the 2015 Audi R8 Limited Edition have been released except for the fact that it is a performance package. Through this, we can assume the model adopts a little bump in power and torque as well as possibly upgrades to the suspension and brakes. Further details about the Limited Edition will be revealed in due course.
In the meantime, the 2015 Audi R8 model year receives some new exterior paint colour options, red brake calipers, a quilted leather package in silver as well as a new diamond-stitched Alcantara headliner. Additionally, the 2015 Audi R8 V10 with the S-tronic, dual-clutch transmission will be available with a new sports exhaust system.
Note: 2014 Audi R8 V10 Plus pictured