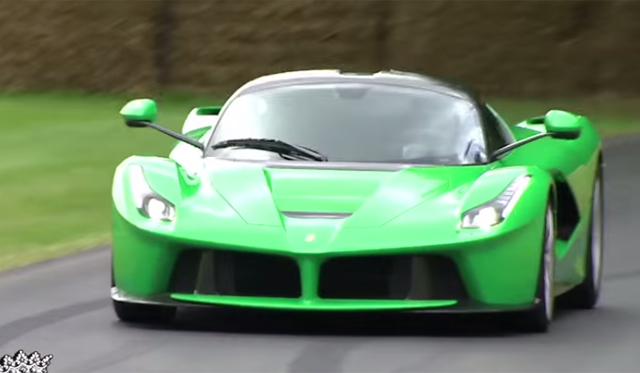 Jay Kay's bright green 2014 Ferrari LaFerrari made its public debut at the Goodwood Festival of Speed 2014 and also hit the hillclimb albeit not at full pace. Nevertheless, the following video is definitely worth a watch with it showing one of the singer's runs up the famous stretch of pavement.
[youtube]https://www.youtube.com/watch?v=70lJbnpdtWE#t=162[/youtube]
When discussing with Goodwood Road & Racing about why he ordered the latest Ferrari hybrid hypercar in Italian flag green, he said he simply wanted it to stand out because it isn't every day that he orders a brand new car.