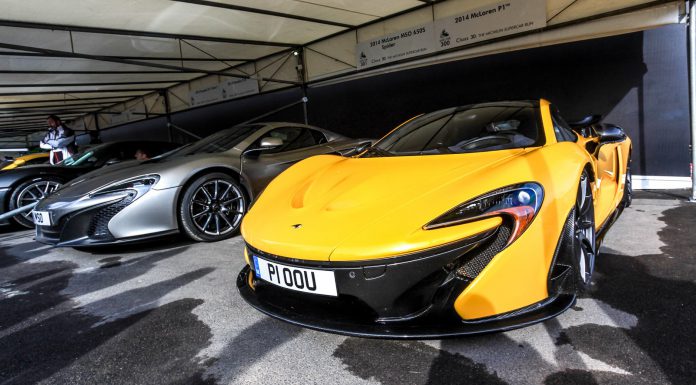 The Goodwood Festival of Speed 2014 Michelin Supercar Paddock is looking pretty nice at the moment! A huge variety of cars are on display in the usual Goodwood way. Spectators are able to get a proper look at them too with very few behind barriers and roped off.
Highlights are obvious from our point of view. The McLaren P1 looks stunning in a solid yellow paint scheme, the Porsche 918 Spyder looks pretty awesome too as it is still fitted with part of the testing gear looking rough and read. This morning we spotted a red LaFerrari and by lunch it was joined by Jay Kay's atomic green example. The Koenigsegg One:1 is also one to look out for, it is the most aggressive of the four and carries the highest power rating and price tag!
Rather unexpectedly, the one-off Ferrari F12 TRS also turned up. It headed up the hill in the morning, quite a sight to see next to the LaFerrari! Elsewhere, the McLaren 650S MSO deserves an honourable mention, the Brabus 750 6×6, despite being too big for the paddock stands guard outside.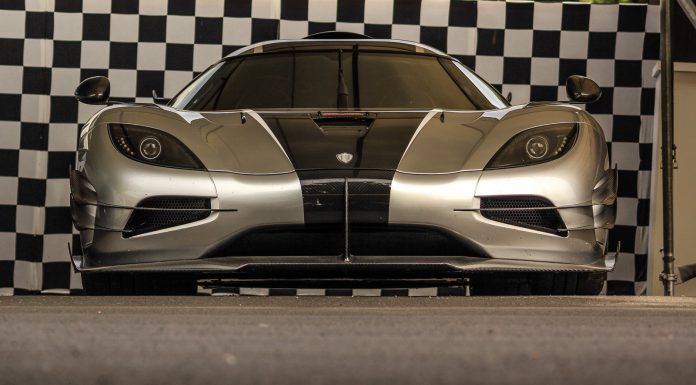 We managed to see the official unveiling of Aston Martin's DP100 Vision Gran Turismo, presented by Gran Turismo's chief developer, the car is a concept to be released in July for the Gran Turismo game. Honourable mentions also go the Arash for their Arash AF8, the Ginetta G60, the SIN R1 and the fantastic Jaguar F-Type R Coupe.