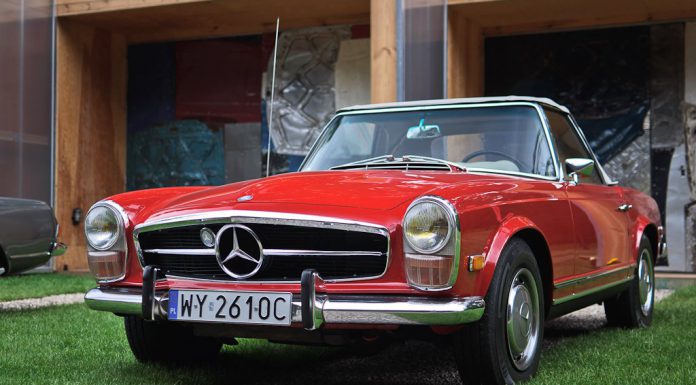 Polish Mercedes-Benz Pagoda SL Club reunited a couple weeks ago in Warsaw showing the real jewels that are normally hidden from the common sight. With the Mercedes Station as a showcase, these cars showed off their lines to the general public and fanatics as well as some photographers that feel passionate for vintage beauty.
The W113 SL Mercedes Benz, commonly called the Pagoda, was built from 1963 to 1971 in Stuttgart and had a straight six engine that was more than enough to carry around the 1300 kg luxury roadster. A number shy of 50,000 were built and they've become a very sought after car for collectors all over the world.
To be on the same vintage line as the show, there is no better way of shooting than on actual film, it gives the images that smooth feel and goes perfectly with the style of cars presented this time. The effort put into these images is just as appealing as the effort put into designing and building these gorgeous Pagodas. The photos you see here take place near a Mercedes-Benz dedicated coffee house which is open exclusively during summer and organizes events for the brand enthusiasts and clubs.