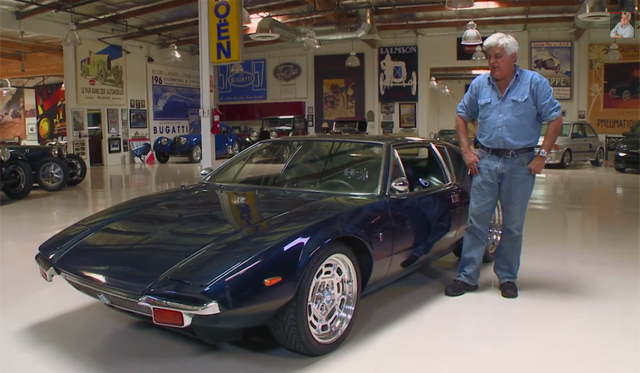 The 1971 De Tomaso Pantera is recognisable all around the world and has one of the most evocative names used by a supercar/sports cars ever. Jay Leno owns a stunning dark blue example and in the latest episode of Jay Leno's Garage, walks us around and drives the impressive car with Pantera expert Michael Drew.
[youtube]https://www.youtube.com/watch?v=Dd2Unce43wI#t=172[/youtube]
The De Tomaso Pantera was produced for an incredible 20 years from 1971 and just 7260 examples were built. It is powered by a 5.7-litre V8 engine delivering 330 hp in 1971 specification and tips the scales at 1,417 kg.