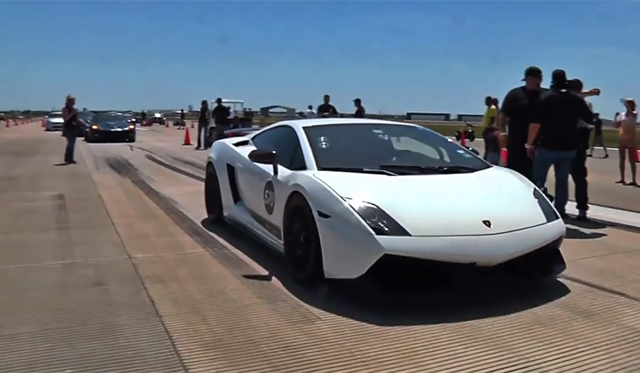 Twin-turbocharged Lamborghini Gallardos are some of the fastest road-legal cars on the planet. Thanks to the rigidity and reliability of the 5.0-litre or 5.2-litre V10 engine, the Gallardo reacts extremely well to twin-turbocharging amongst other changes. They can be so fast and brutal in fact, that examples are known to produce over 1800 hp and reach over 400 km/h in the standing mile.
[youtube]https://www.youtube.com/watch?v=rdZWbP9fZDs[/youtube]
Here we have a white Lamborghini Gallardo LP 570-4 Superleggera with twin-turbos that managed to hit an incredible 361 km/h (224.4 mph) in just half a mile! What's more, the car sprinted through the quarter mile at 285 km/h. To put that into comparison, it is about 25 mph faster than the McLaren P1 can sprint through the ¼ mile!