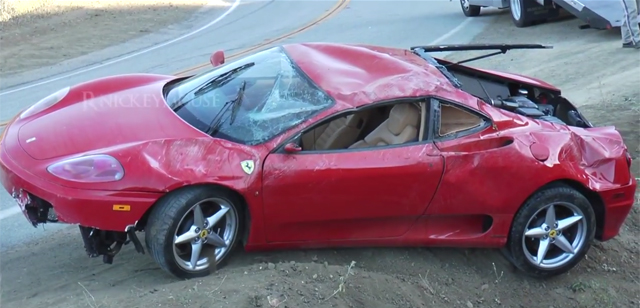 Driving on twisty mountain roads always comes with its own unique dangers. One extremely popular stretch of road in California is the iconic Mulholland Drive and footage has just emerged capturing a red Ferrari 360 Modena crashing there and rolling down a steep embankment.
[youtube]https://www.youtube.com/watch?v=PrkFYA52cwc[/youtube]
While by modern standards, the Ferrari 360 Modena isn't overly safe in the event of a crash, both the driver and passenger escaped the wrecked uninjured. Unfortunately, the car itself wasn't so lucky and due to the multiple rolls, has been severely damaged all over.