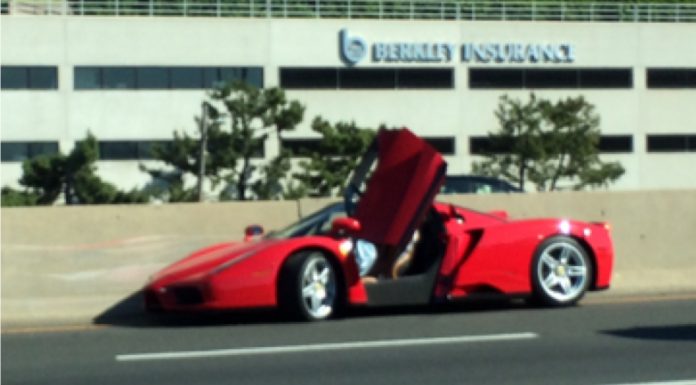 A Ferrari Enzo was spotted on Interstate 95 this morning. Emergency vehicles were recovering the car after it hit the central reservation in rush hour traffic. The damage isn't entirely clear from the images Jalopnik have managed to gather from the accident scene. Apparently the car's passenger side and rear clamshell were damaged.
The damage is clearly enough that the car couldn't be driven away form the scene of the accident. Apparently skid marks were spotted which stretch across the road from the on-ramp to the central reservation. It isn't clear whether any other cars were involved in the accident and we haven't heard news of any injuries.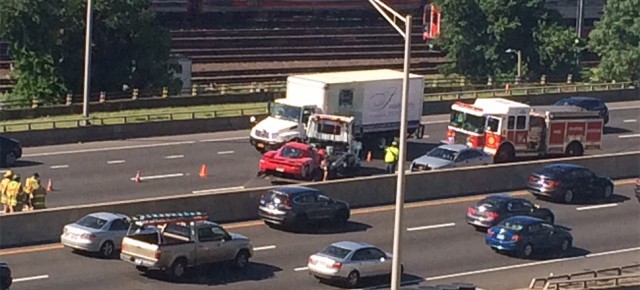 The Ferrari Enzo gets a 6.0 litre V12 powerplant with 660 hp and 657 Nm. All that power is routed to the back wheels so which explains why the car is believed to have lost traction. This isn't the worst Enzo crash we have seen though. We are all but certain that it will get fixed and will be back on the road straight after.