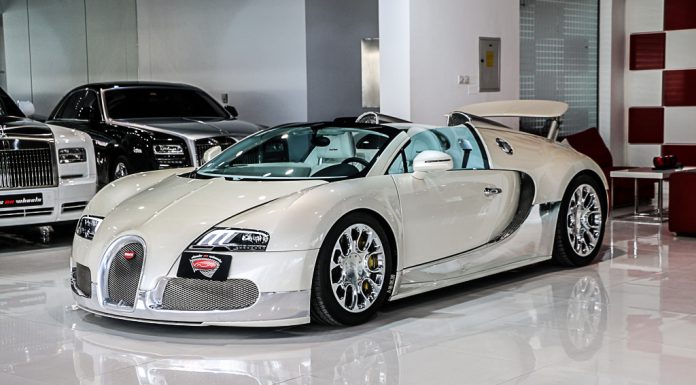 A spectacular white 2013 Bugatti Veyron Grand Sport is currently for sale in Dubai for the cool local price of 8.5 million, or the equivalent of just over $2.3 million in the U.S!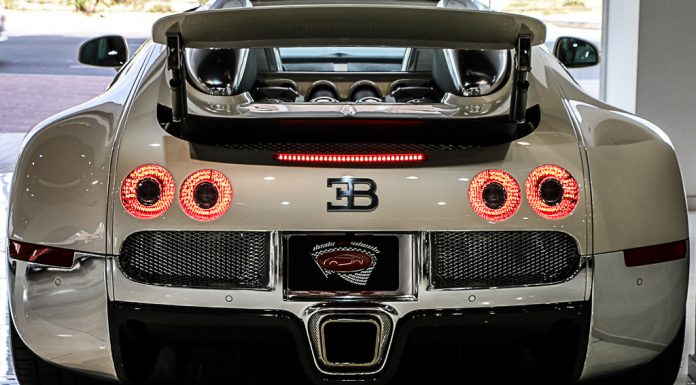 As for as Bugatti Veyrons go, this particular example is quite well travelled having covered 7000 enjoyable kilometres since rolling out of the factory last year. It features a stunning white and chrome finish with the front bumper, side skirts and rear bumper finished in chrome while the rest of the car is painted pearl white. When combined with the bright chrome wheels, this Veyron Grand Sport is definitely one of the most pristine and luxurious-feeling examples going around.
The exterior finish of the car has been perfectly complemented by the interior. It features white leather seats with black contrasting stitching as well as a host of chromed and brushed aluminium components to give the car an exceptionally clean look. One of the most gorgeous components of this particular Veyron Grand Sport are the massive air intakes feeding the engine which also feature a brushed aluminium appearance.