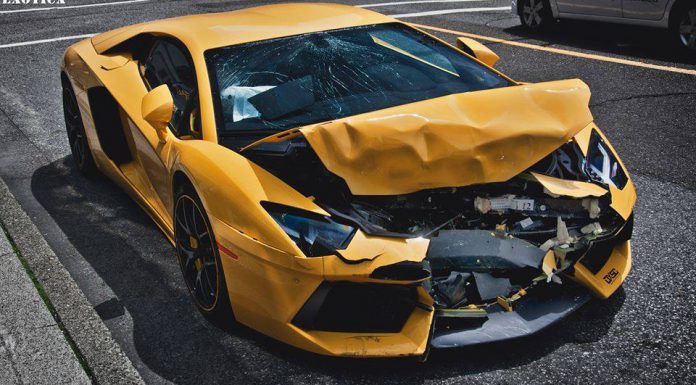 A stunning yellow Lamborghini Aventador has unfortunately crashed in downtown Vancouver after colliding with a Chevrolet Cobalt.
It is unclear just how the crash occurred but it is speculated that one of the cars ran a red light and hit the other. What is clear is the damage to the Aventador with its front end being completely wrecked in the crash with pieces of the bright yellow carbon fibre front bumper across the road.
[youtube]http://www.youtube.com/watch?v=6bXbMa6Menk[/youtube]
Furthermore, the crash occurred at fast enough speed to crack the windshield and deploy the two front air bags. However, the car will be repairable with no mechanical damage obvious.
[via Vancouverexoticx]