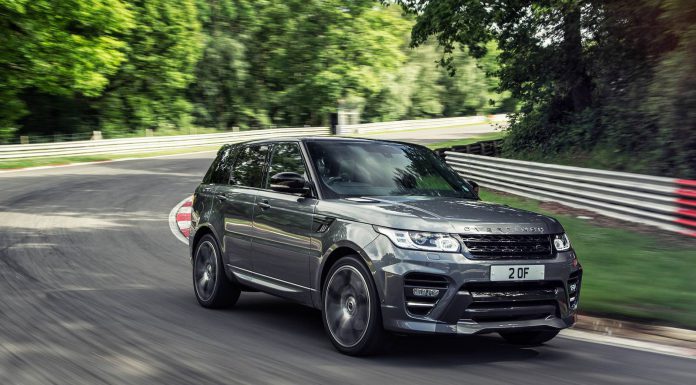 Overfinch have released their new package for the Range Rover Sport today. The Overfinch Range Rover Sport is bespoke built in the United Kingdom. Overfinch will build just 100 examples per year, all bespoke to customers individual orders. Prices will start from £87,995, rising depending on specification.
The exterior features the majority of the additions. The Overfinch Body Styling Package is constructed from carbon fibre. Elements include subtle flares to the front air intakes and rear diffuser, a larger front splitter and LED daytime running lights. The destinctive Overfinch badge adorns the bonnet. At the rear, there is a new rear spoiler including a carbon-fibre diffuser and stainless steel over finch tailpipes.
The Overfinch Range Rover Sport also benefits from the Overfinch performance package which includes a unique Bluetooth-controlled exhaust valve to liberating the full sound of the supercharged 5.0 litre V8 engine. Customers will also get an ECU tune boosting power by 42 bhp.
The wheels are in-house Overfinch designs. Customers get a number of options including a 21 inch lightweight forged alloy wheel or larger 22 and 23 inch diameter options. As you would expect, there are a number of options for wheel finishes.
Inside, Overfinch can cater to your exact specification with fine wood veneers, carbon fibre trim, fine leathers and alcantara. Options are available for bespoke seat designs, stitch patterning and hide colour to suit any taste.