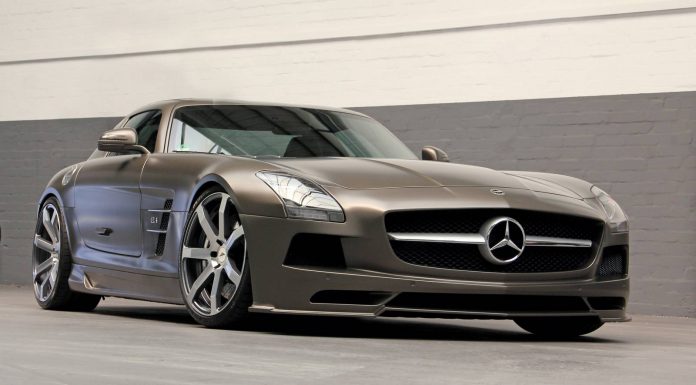 While production of the Mercedes-Benz SLS AMG is only its final legs before the impending reveal of the 2016 Mercedes-AMG GT, German tuning company DD Customs have just revealed their upgraded SLS AMG finished in a unique shade of light bronze.
While DD Customs is generally quite outlandish with their supercar and sports car tuning packages, they've been fairly restrained when tweaking the SLS AMG. The new bodykit incorporates a redesigned front bumper and splitter, side skirts, rear bumper and rear diffuser.
At the front, the new bumper is fairly subtle but gives the SLS AMG a new and updated look while still remaining very clean and unlike many other more outlandish SLS AMG bodykits offered. The side skirts extend down further than stock and have been complemented nicely by the fresh wheels from Corniche Sports Wheels. They measure 20×9 up front and 21×10.5 at the rear and are wrapped in 265/30R20 and 295/25R21 rubber respectively.
The new rear bumper complements the front nicely and adds a bit of aggression particularly with the new rear diffuser.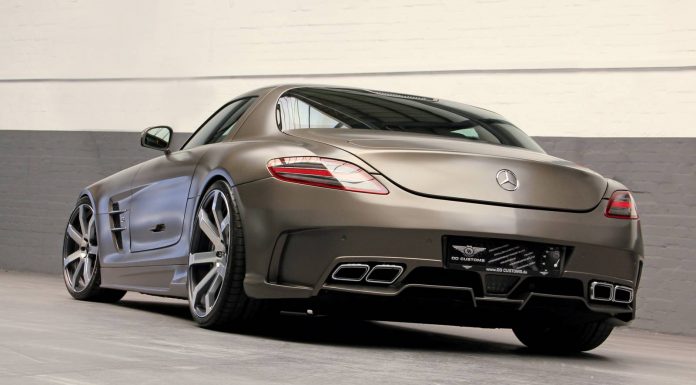 Elsewhere, DD Customs have installed custom lowering coilover suspension as well as a KW hydraulic lift system which can increase the ride height by up to 40 mm when needed.
No engine modifications have been made but a remote controlled exhaust system has been added.