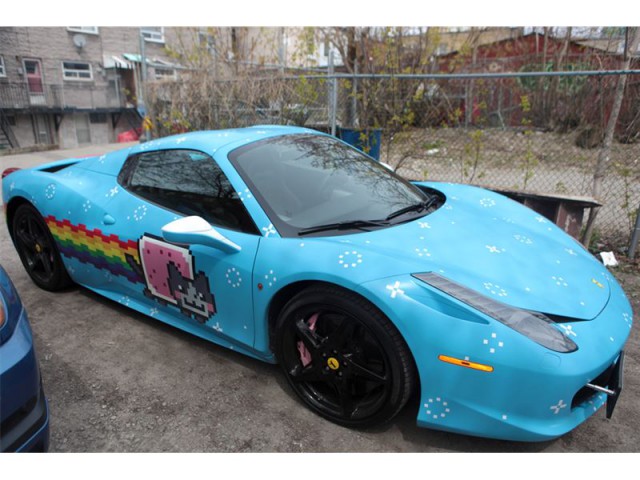 DJ sensation deadmau5 has just listed up his famous Nyan Cat Ferrari 458 Spider for sale in his home city of Toronto, Canada with an asking price of $380,000.
If you've stayed in tune with news about deadmau5's 458 Spider, you'll know that he recently completed the Gumball 3000 in the uniquely wrapped Italian supercar. Despite that epic cross-continent journey, the odometer currently sits at just 10,460 km.
While $380,000 may sound like a lot for a Ferrari 458 Spider to some readers, in Canada, it is about what you'd expect to pay for a used one. Deadmau5 reveals in the listing that any money over the $380,000 asking price will go to charity in the form of the Toronto Humane Society with the car also coming with an iPod full of nyancat songs!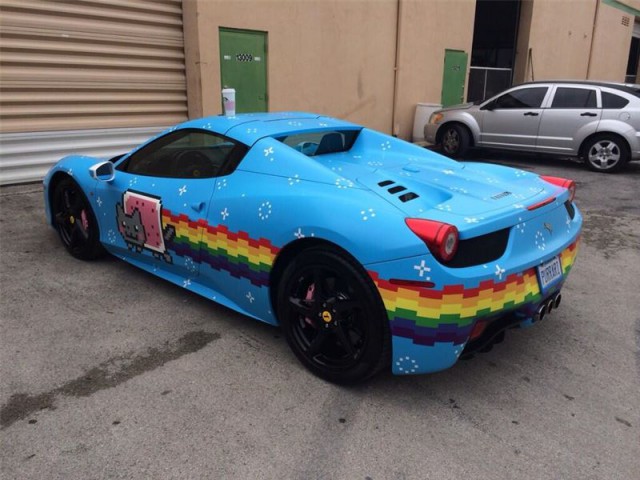 Finally, the new owner will be invited to Toronto film a final coffee run in the 'purrari' with deadmau5 himself.
[Via AutoTrader]