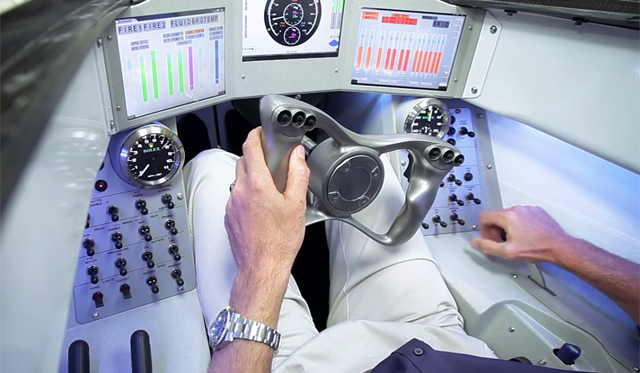 It has been a very long time coming, but development of the Bloodhound SSC is progressing very well ahead of the car's first testing next year and the land speed record attempt after that. The team behind the incredible car have just released a couple of new videos featuring driver Andy Green previewing the car's cockpit and its advanced carbon fibre monocoque.
[youtube]https://www.youtube.com/watch?v=8XXvVfOLm7U#t=275[/youtube]
The chassis of the Bloodhound SSC is understood to be the strongest ever manufactured with it featuring 12 layers of carbon fibre in total as well as an aluminium honeycomb structure in the middle of them. All up, the monocoque alone is said to have taken more than 10,000 hours to design and manufacture. Despite the size of the monocoque, it weighs just 200 kg.
[youtube]https://www.youtube.com/watch?v=MgwWrALEe4E#t=65[/youtube]
Another important feature of the Bloodhound SSC is the windscreen. Not only does it have to protect Andy Green from the elements at 1000 mph, it also has to slow down the wind travelling over the car by 300 mph. If the air enters the jet engine at the speed of sound, it will break the engine apart so it has to be slowed down considerably.
The cabin of Bloodhound SSC is very futuristic and features a 3D printed steering wheel designed specifically for Green's hands. Watch the videos to find out more!