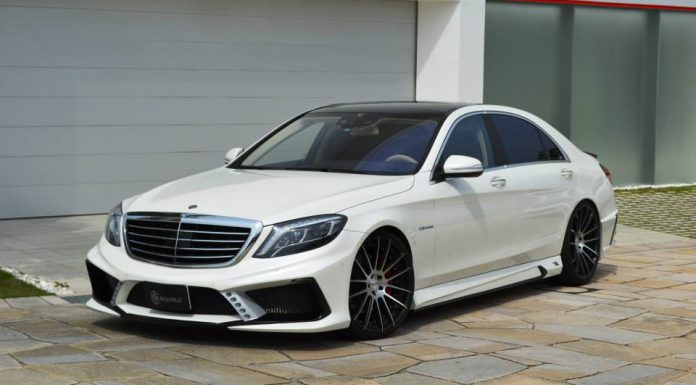 Japanese tuning company VITT Squalo have unveiled their latest Mercedes-Benz S 63 AMG. Based upon the latest generation S-Class, the Mercedes-Benz S 63 AMG by VITT Squalo gets a brand new bodykit. The overall look is much more aggressive than the standard car, although we don't think it gets any more power.
The additional parts include a new front bumper with unique daytime running lights which run along the vertical struts of the bumper trim. There is a new side skirt too with an abrupt air scoop at the rear. The rear bumper is the most controversial part though. VITT have added a lower rear fender vent with a complex exhaust and diffuser system and a new rear spoiler.
Some of the photos show the W222 car next to the previous generation vehicle. It is interesting to see the similarities and differences between the two cars. VITT Squalo list the price of the complete kit on their Japanese site at around 650,000 Yen which, at today's exchange rate translates to 4,700 euros.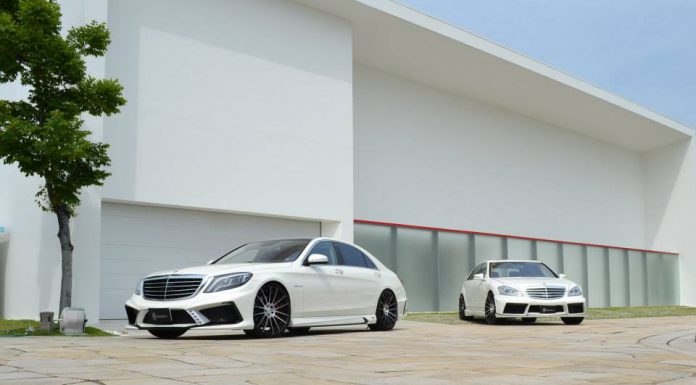 The parts are apparently made from Fibre Reinforced Plastic, although we are not certain whether there is a distribution channel for Europe or the United States yet.