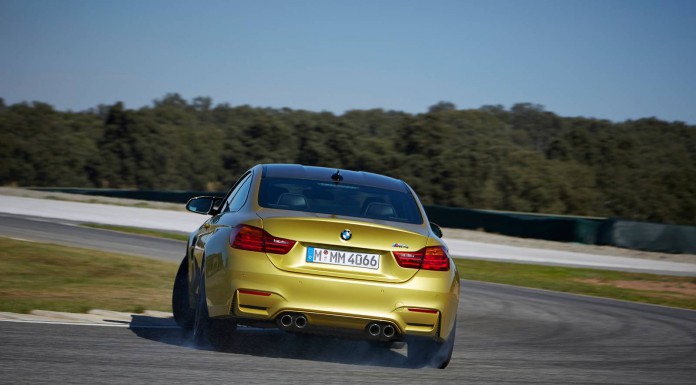 German automotive magazine Sport Auto recently took the 2014 BMW M4 to the Nurburgring with the BMW E92 M3s lap time in sight. Despite two fewer cylinders, the new BMW M4 managed to put in a very impressive 7 minute, 52 second lap time which is 13 seconds faster than the car it replaced!
Interestingly the news was confirmed on the BMW M Facebook page by posting a photo of the magazine and evidently, they're more than happy with the time. Importantly, the lap time was set of street-legal tyres.
Under the hood, both the new M3 sedan and M4 coupe are fitted with a twin-turbocharged six-cylinder engine revving to 7,600 rpm and producing an impressive 431 hp between 5,390 rpm and 7,000 rpm and 406 lb-ft of torque from a low 1,800 rpm to 5,390rpm. That torque figure is available across a broad rev range and is an improvement over the outgoing BMW E92 M3 of 40 per cent.
As a result of brand new powerplant, both the 2014 BMW M3 and 2014 BMW M4 will sprint to 100 km/h from a standstill in just 4.1 seconds when equipped with the optional seven-speed M double clutch transmission. Top speed is limited to 250 km/h but this can be increased to 280 km/h with the optional M driver's package.
In addition to this increase in power and torque, both new models weigh around 80 kg less than a comparably equipped predecessor model. As a result, the BMW M4 Coupe tips the scales at 1,497 kg while the M3 Sedan stands at 1,520 kg in base specification. These weight savings have been achieved through the extensive use of carbon fiber reinforced plastic as well as a carbon fiber roof and aluminium chassis and body components.