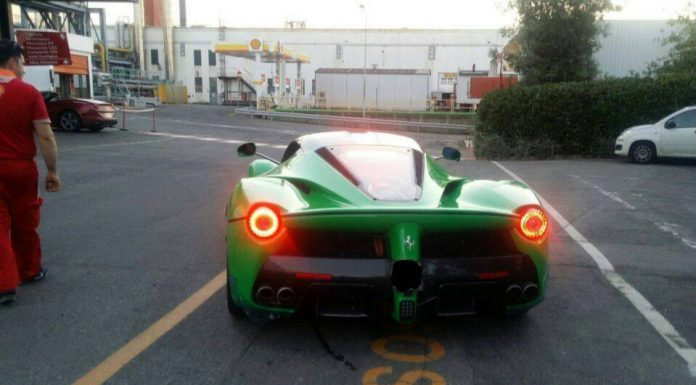 So far we've only seen examples of the epic Ferrari LaFerrari delivered in red, yellow, black and silver. However, British Ferrari fanatic and lead singer of Jamiroquai, Jay Kay, has just taken delivery of a bright green LaFerrari to join his selection of other Ferrari supercars.
While bright green may be better associated with Lamborghini than Ferrari, Jay Kay's unique LaFerrari features a very different shade of bright green with it really catching the eye. While we're not totally convinced that it works very well with the overall shape and lines of the car, there's no mistaking the fact that Jay Kay's LaFerrari is the most outlandish produced thus far!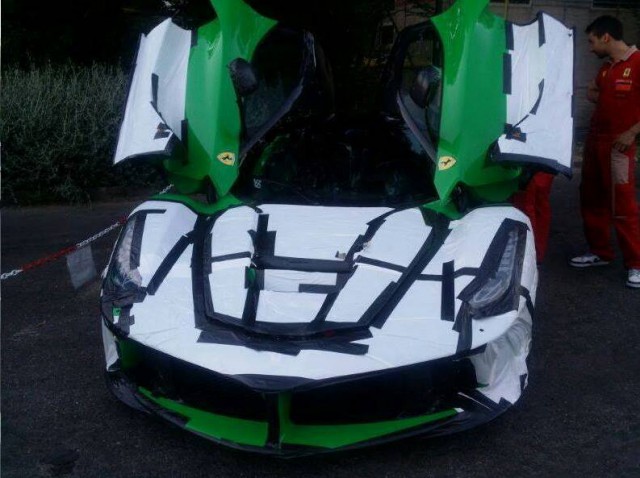 In case you didn't know, the LaFerrari features a 6.3-litre V12 engine mated to an advanced KY-KERS system. All up, the Italian hybrid hypercar delivers a brutal 950 hp and 715 lb-ft of torque. Combine this with a claimed dry kerb weight of just 1255 kg and on paper, you have the makings of an astonishing car.
[Via alexsmolik]