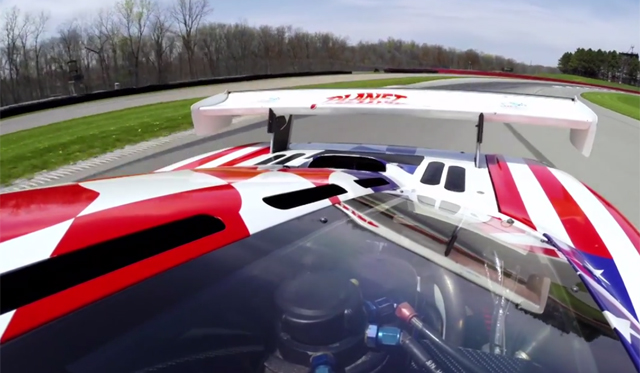 Just like the McLaren F1 is a truly legendary road car, the McLaren F1 GTR is an equally extraordinary racing car. Racing driver Justin Bell recently had the incredible opportunity to pilot a 1996 McLaren F1 GTR around the Mid-Ohio Sports Car Course.
[youtube]https://www.youtube.com/watch?v=p0GmZuAj-DA#t=107[/youtube]
This particular F1 GTR is owned by BMW North America and finished third at the 24 Hours of Le Mans in 1995. The entire spectacle was captured with a host of GoPro camera's across the car and on Bell himself and with the throttle pinned, it is hard not to fall in love with the F1 GTR!