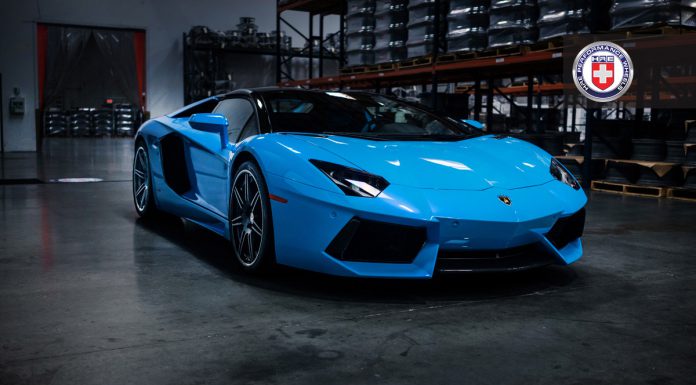 The design of the Lamborghini Aventador is so universally loved and so true to Lamborghini's past, that it looks exceptional in pretty much any colour under the sun. Whether it be green, orange, yellow, white, blue, red, matte black or any of the numerous options offered by the Italian firm, you can be assured it'll turn heads and create envious smiles and nods of approval from those looking at it. The following Aventador is one of the most eye-catching we've seen to date.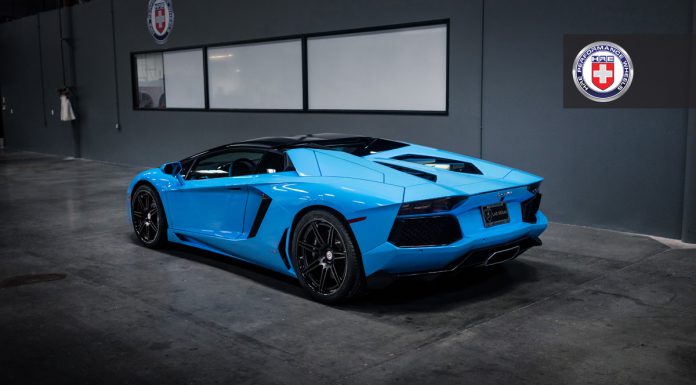 Finished in a bright shade of light blue dubbed Blu Cepheus, this Aventador Roadster looks truly exceptional. The overall look of the car is improved further thanks to its black roof and black A-pillars.
Of course, aftermarket wheels are needed to complete the puzzle and this Aventador Roadster is rolling on a gorgeous set of HRE wheels. They are the HRE RS101's which are brand new and measure 20×9 at the front and a massive 21×12.5 at the rear!