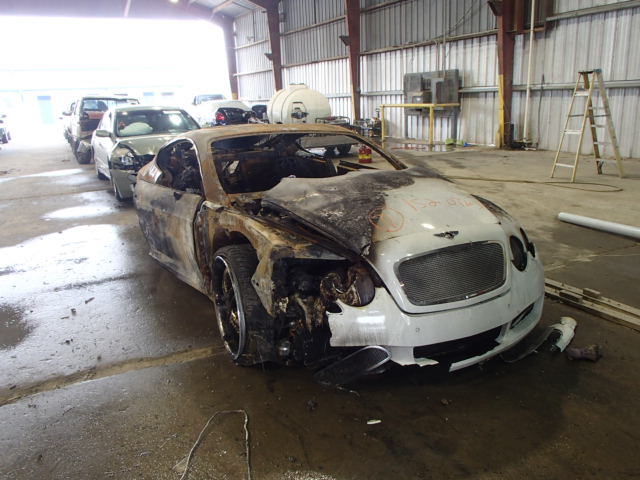 Salvage Autos Auction is a U.S. site which basically allows people to buy damaged or completely destroyed cars for bargain prices. Some of the more luxurious cars on the site which feature only minor cosmetic damage can be picked up very cheaply. However, the following Bentley Continental GT did catch our eye.
As the images show, this Continental has been completely and utterly destroyed by fire so much so that the only area which has retained the car's original white paint is the very front end. Every other square inch of the car has been turned to scrap metal including the engine and interior. As a result, there is simply no chance of this car ever being returned to its former glory. As a matter of fact, we suspect it would cost significantly more to restore than to buy a brand new Bentley Continental.
Despite this, the car strangely has been valued at over $56,000 with the damages predicted at a mere $61,473. Thankfully, we don't think any potential buyer would be silly enough to pay that much for a heap of burnt steel and the current offer for the car sits at just $100.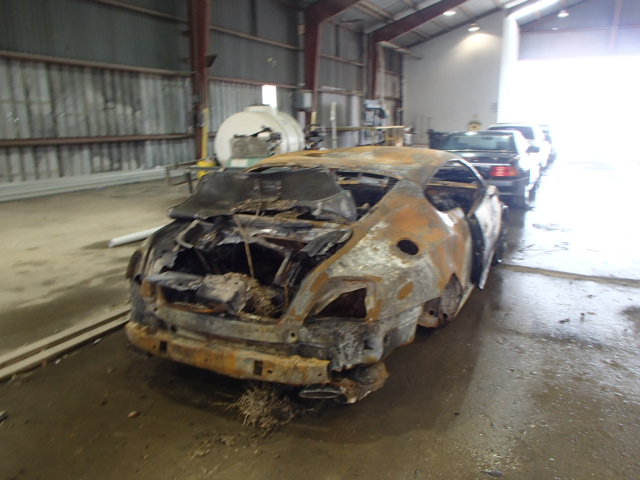 But even for $100, what could you possibly do with this car?
[Via Salvage Autos Auction]