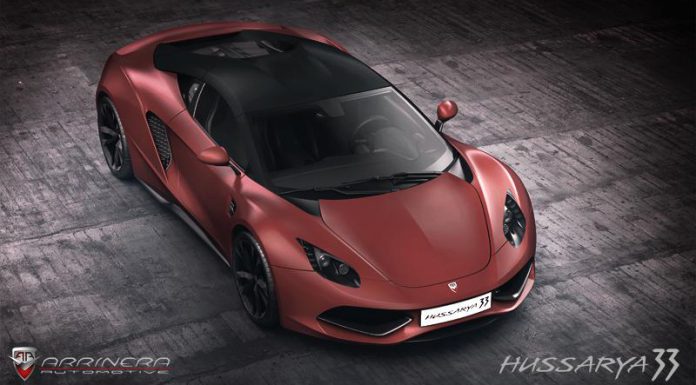 Not long after revealing the Arrinera Hussarya in the form of some renderings and official details, the company behind the supercar has confirmed it will launch 33 Launch Editions dubbed the Hussayra 33.
Arrinera claims that the Hussarya 33 will be the most prestigious and unique variant of the supercar offered with it limited to just 33 units. It remains unclear just what differentiates the Hussarya 33 from the standard Hussarya. However, more information will inevitable come in time.
Under the hood, the Arrinera Hussarya features a GM-sourced 6.2-liter V8 engine. This powerplant delivers 641 hp and 818 Nm of torque. As a result of all this power, Arrinera claims its supercar will hit 100 km/h from a standstill in 3.2 seconds, 200 km/h in 8.9 seconds and a top speed of 340 km/h. These figures are very similar to the new McLaren 650S which features an identical horsepower figure. That's not the complete story however. A performance package for the Hussarya will also be made available lifting power up to 690 hp while also adding larger brakes.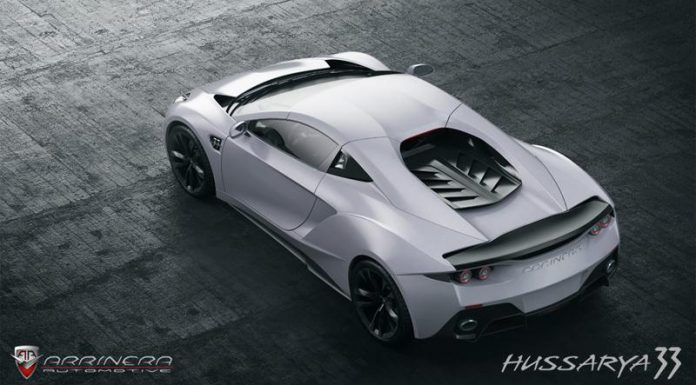 Arguably more impressive than the engine is the fact that the Hussarya Hussaray rides on a special steel chassis developed by Lee Noble, the man of course behind British supercar manufacturer Noble. When equipped with the optional carbon fiber exterior package, the Arrinera Hussarya tips the scales at less than 1,300 kg.