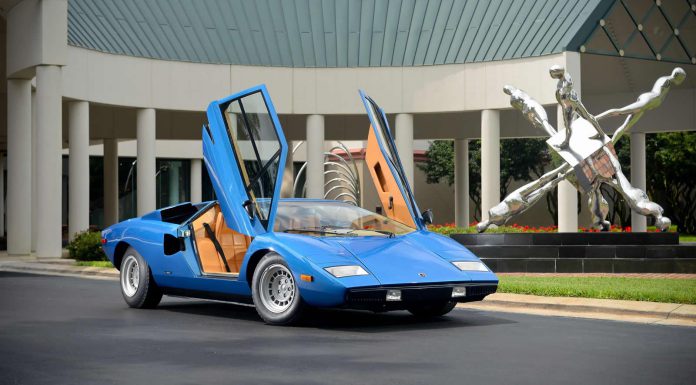 A stunning bright blue 1975 Lamborghini Countach LP400 Periscopo has just sold at auction for a cool $1.21 million at a recently held Bonhams auction event.
Alternatively known as the Countach LP400 Periscopica, just 150 units of this unit Countach variant were produced. This particular example was owned by a single owner since 1978 and has covered just 16,500 km. The car is finished in a stunning shade called Blu Tahiti with it featuring a light tan leather interior.
It was originally delivered in March of 1975 to Zurich, Switzerland. However, it came over to the United States in 1978. Despite its age, the gallery shows that it has been maintained to excruciating detail with both the paint work and interior retaining the quality they had when first leaving the firm's Sant'Agata production facility.
The engine powering this beauty is a 4.0-litre DOHC V1 engine. It features six weber carburettors, and manages to pump out an impressive 375 hp at 8000 rpm despite its age. This powerplant is then mated to a 5-speed manual transmission with other notable features being the 4-wheel independent suspension and disc brakes at all four corners.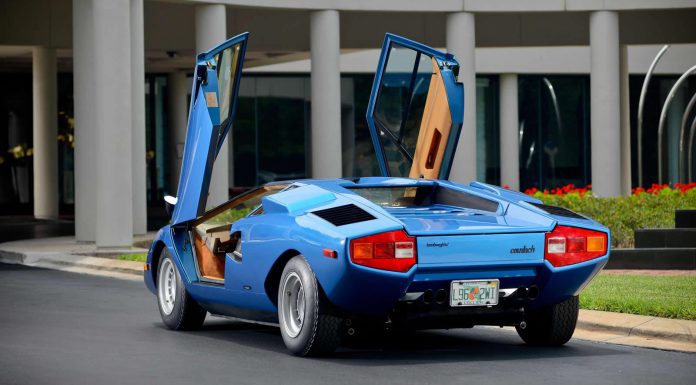 To put into perspective how impressive the $1.2 million price tag is, another 1975 Countach Periscopo was sold at auction for just under 200,000 pounds in 2010.