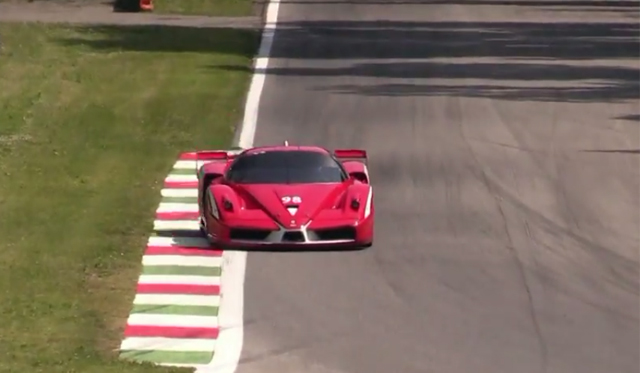 For the past few decades, no cars (whether street legal or not) have ever rivalled the sound produced by Formula One cars. However, when the Ferrari FXX was revealed, we had a track-only supercar which was essentially the next best thing.
[youtube]https://www.youtube.com/watch?v=MFCkbFq2M8g#t=143[/youtube]
Now with Formula One utilising very quiet 1.6-litre turbocharged V6 engines and after watching this video, we can safely say that the Ferrari FXX is the king when it comes to engine and exhaust roar!
Beneath the lightweight body of the Ferrari FXX is a 6.3-litre V12 engine delivering 860 hp and mated to an automated F1 transmission!