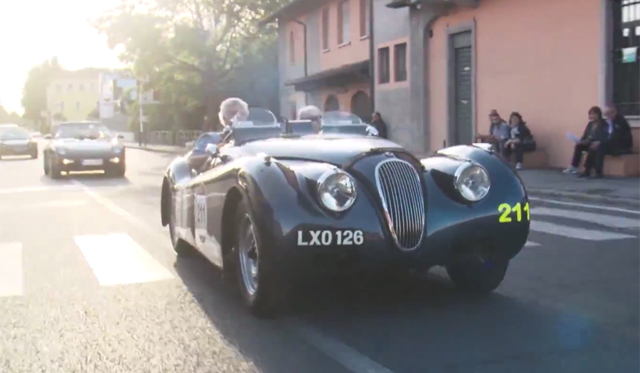 We were recently privileged to have the opportunity to follow the incredible Mille Miglia 2014 rally thanks to Mercedes-Benz. While the rally is no longer a full on race like it used to be, it is still an absolutely incredible event which attracts motoring enthusiasts all around the world.
[youtube]https://www.youtube.com/watch?v=DQfdmQ3p0rY#t=253[/youtube]
One of the biggest celebrities and petrol heads to take part in this year's Mille Miglia was Jay Leno. His co-drive was Jaguar's design boss Ian Callum and he was fortunate enough to drive a 1951 Jaguar XK120. Leno has just released the following video looking at his Mille Miglia 2014 journey and it is well worth watching!