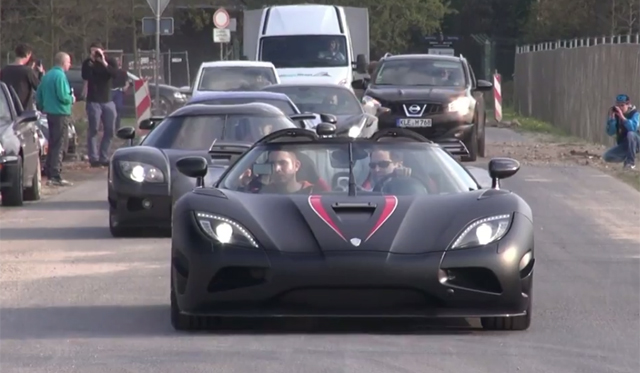 No matter how many pictures and videos we watch of them, we simply never get tired of seeing Koenigsegg's incredible creations. Case in point, this video of the one-off Koenigsegg Agera X and rare all-carbon fibre Koenigsegg CCXR Edition!
Under the hood, the Agera X features a 5.0-litre twin-turbocharged V8 engine delivering 960 hp at 7100 rpm. Consequently, it will hit 100 km/h in just 3 seconds.
[youtube]https://www.youtube.com/watch?v=wI0RiO6wl0U[/youtube]
By comparison the Koenigsegg CCXR Edition features a 4.8-litre twin-supercharged V8 engine producing 1018 hp at 7000 rpm and hits 100 km/h in just 2.9 seconds and a claimed top speed above 400 km/h!