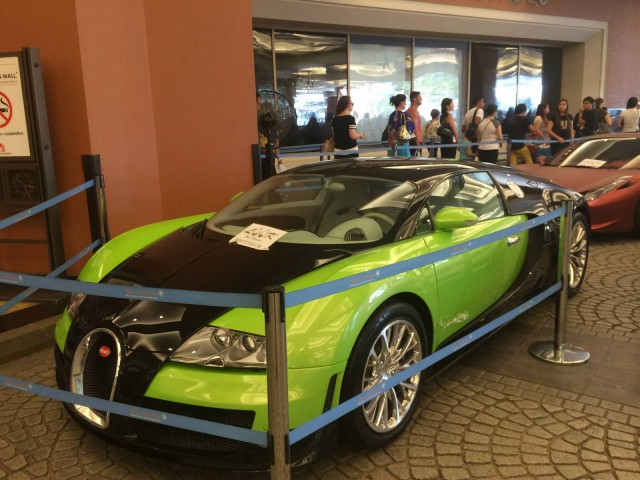 In case you didn't know, all Bugatti Veyron Super Sports have sold out. Consequently, the Grand Sport Vitesse and its range of special editions are the only 1200 hp Veyrons still available new from the factory. However, what do you do if you missed out on a Veyron Super Sport and are 'stuck' with the regular Veyron 16.4? You do what this owner did!
On first glance, this Veyron actually appears to be a genuine Super Sport. However, it is actually an excellent recreation with the original 16.4 headlights and red taillights being the only giveaways of its true identity. Everywhere else, it looks like the real deal!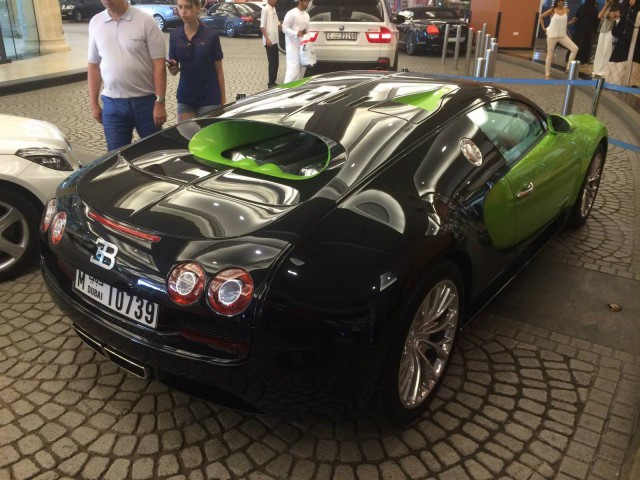 As a result, it features the Veyron Super Sport's new front bumper, redesigned NACA ducts on the roof, aerodynamic engine cover and rear exhaust pipes.
[Via Amazinguy1000]