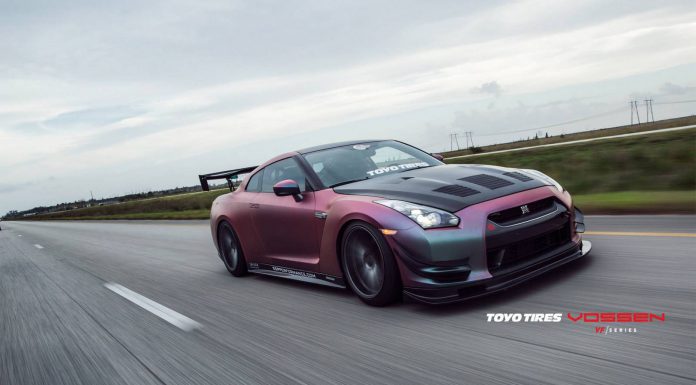 The Nissan GT-R you are looking at is one of the most heavily modified GT-Rs which will ever hit public roads. With a unique neo-chrome Plasti Dip finish, a host of visual modifications and most importantly, a huge selection of performance modifications, it looks and inevitably performs absolutely brutally.
From an engine standpoint, just a few of the modifications include a full rear-wheel drive conversion, catless down pipes, Catless Y-Pipe, Catback race exhaust, a new intercooler, throttle body spacers, intake plenum spacers, intake package, UPIC pipes, 1000 cc fuel injectors and Cobb Access Port. As a result, it delivers 605 rwhp and 598 lb-ft of torque at the rear wheels.
A host of transmission modifications have also been fitted. For example, this Nissan GT-R features new transmission cooler, fluid, pan filter, transmission filter, revised forward and rear drive gear lock, rear main shaft gear lock, 800 hp clutch package, upgraded transmission pan magnets and many more. From a suspension and braking standpoint, you can find 5-way adjustable race suspension, massive 400 mm brake rotors at the front, new Whiteline front and rear sway bars, adjustable front and rear Whiteline endlinks, Whiteline anti lift kit, new front and rear control arms and stainless steel braided brake links along with Carbotech XP-16 racing brake pads front and rear.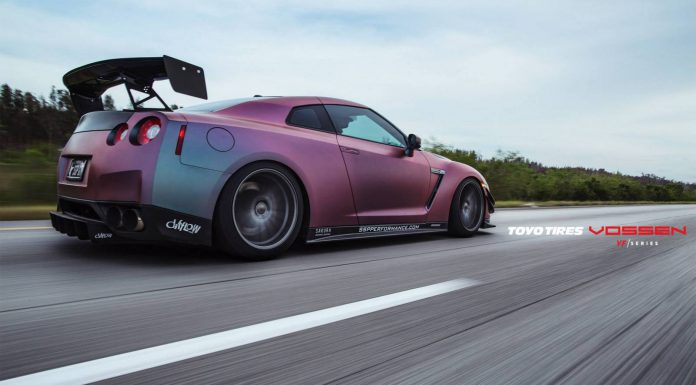 Some of the most eye-catching visual modifications include 20-inch Vossen VF2 wheels, as well as new canards, front splitter, side skirts, rear diffuser and rear wing!