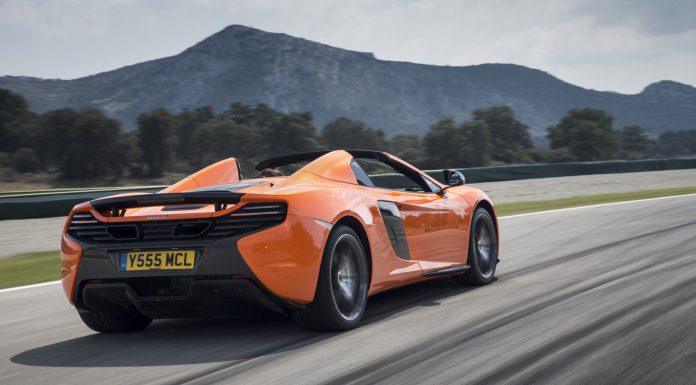 Not long after new details about the upcoming McLaren P13 sports car emerged, reports have surfaced suggesting that the entry-level McLaren sports car will be available as a GT car as well.
Car and Driver reports that alongside the inevitable coupe and Spider variants, the car internally known as the P13, will be a separate GT variant with a luggage compartment behind the 3.8-litre twin-turbocharged V8 engine.
Very few cars on the market are mid-engined and feature rear luggage space. The only two we can think of are the Lotus Evora and Porsche Cayman but they both feature small capacity six-cylinder engines so it will be interesting to see how McLaren packages such a car if it does indeed come to fruition. Car and Driver reports that McLaren will employ an advanced airflow management system to ensure that the rear luggage area remains cool despite its close proximity to the engine are exhaust pipes.
One logical way for the McLaren P13 GT to come to fruition would be if McLaren pushed everything in the car forwards a foot of two. This would mean a very short front end, the carbon fibre monocell being further forward and the engine and transmission also further forward. It all sounds very farfetched to us for a simple variant but never say never!
[Via Car and Driver]