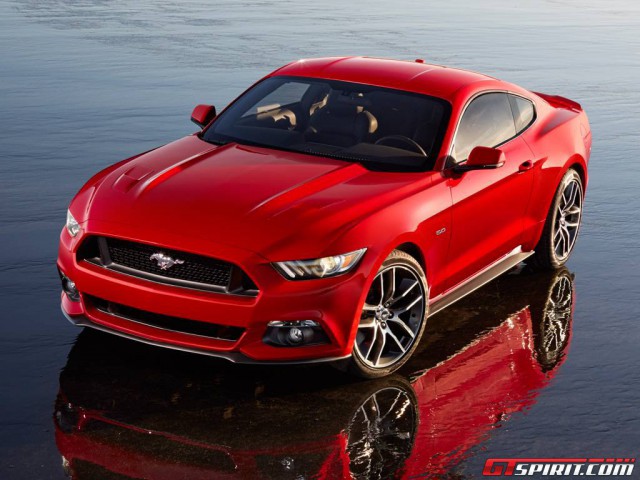 Even though the 2015 Ford Mustang was unveiled over six months ago, Ford has never actually said how much the latest-generation Mustang weighs. After all, they've released all of its engine specifications so why not the weight? Well, according to the latest word, it's because the new Mustang weighs 200 to 300 pounds more than the previous iteration of the American muscle car!
The word comes from Steeda Autosports, a company which produces special parts for the Ford Mustang. They've been working on the 2015 model and recently revealed the fairly hefty weight gains despite Ford yet to confirm the details.
It remains unclear just why the new Mustang weighs so much more than the previous car considering it has almost identical proportions and is now available with a lightweight yet powerful EcoBoost four-cylinder engine in mid-specification. Either way, weight is the enemy of performance so until the first reviews of the 2015 Ford Mustang begin to flow in, we'll have no idea just how and if Ford has managed to compensate for the weight gains.
In addition to the aforementioned 2.3-litre EcoBoost engine which produces more than 305 hp, we know that the new Mustang can also be fitted with a 3.7-litre V6 engine delivering over 300 hp and a 5.0-litre V8 producing more than 420 hp.