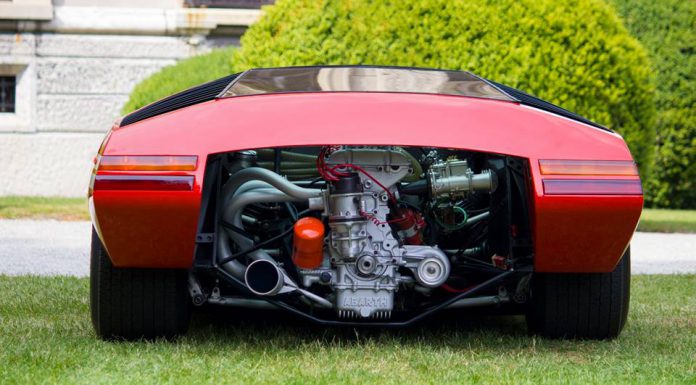 The insane Fiat Abarth 2000 Scorpione recently made a rare public appearance at the Villa d'Este 2014 Concorso d'Eleganza and unsurprisingly, it turned heads almost unlike any other car at the exclusive show.
Built in 1969 by Pininfarina, the Scorpione is based on the chassis of the Fiat Abarth 2000 Sport Spider but features completely unique bodywork.
[youtube]http://www.youtube.com/watch?v=1nwaqTF1-aQ&[/youtube]
Despite its size, the car only tips the scales at 670 kg. As a result of this, its tiny 2.0-litre DOHC four-cylinder engine delivering 220 hp is capable of launching it to a top speed in excess of 170 mph. Thanks to the extremely short exhaust pipe and lack of a muffler, it also sounds quite incredible!