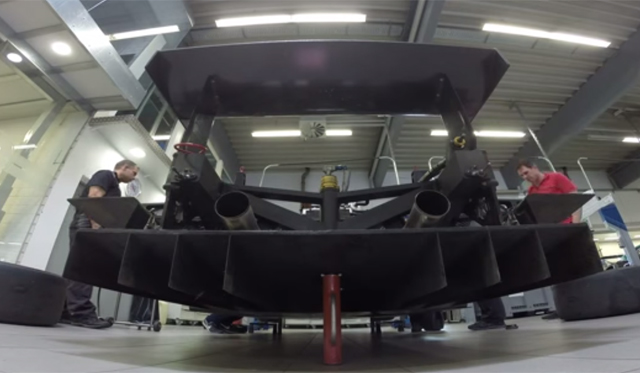 The Maserati MC12 GT1 is one of the most recognisable endurance racers to be produced in modern times. Having competed in the FIA GT series as well as the FIA GT1 World Championship, it has claimed numerous wins and thanks to its rather iconic black and aqua blue finish, still turns heads around the world!
[youtube]https://www.youtube.com/watch?v=GOpleTQHOf8#t=184[/youtube]
German racing team Vitaphone are currently hard at work preparing their MC12 GT1 for the upcoming Goodwood Festival of Speed and as the video shows, this racing beast sounds insane! The rumbling and roaring engine you here is a 6.0-litre V12 unit delivering 540 mph and capable of sending the car to 100 km/h in just 3.6 seconds!