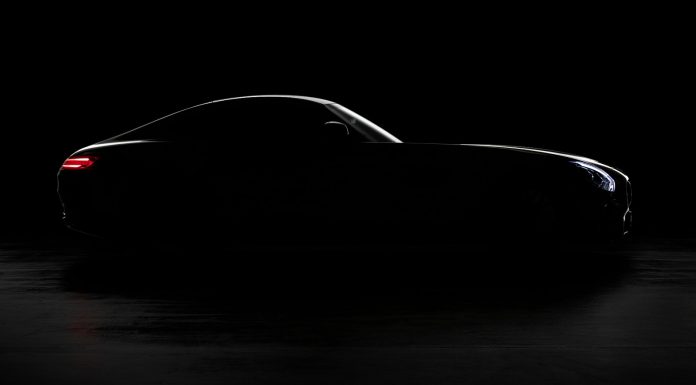 Mercedes-Benz is continuing to tease the upcoming 2015 Mercedes-AMG GT and has just released three audio clips showcasing the exhaust note of the new German front-engined sports car.
Under heavy revs
[youtube]https://www.youtube.com/watch?v=4uhSrMiZkXA[/youtube]
Recorded starting up and at idle, at low revs and under high revs, these videos provide us our best listen to the new 4.0-litre twin-turbocharged V8 engine thus far.
Under light revs
[youtube]https://www.youtube.com/watch?v=wgeP-XzIXd4[/youtube]
Just like the SLS AMG it replaces, the Mercedes-AMG GT won't be a track-tuned animal. Instead, it'll be more of an all-round sports car to compete with the Porsche 911. Further down the road, a Black Series variant is expected and that will be more track focused.
While Mercedes has dropped these new teaser images of the car along with the previous ones showing the interior, it isn't fully known what will power the Mercedes-AMG GT. However, it is possible that car will utilise a twin-turbocharged 5.5-litre V8 engine or possibly a 4.0-litre V8.
Startup and at idle
[youtube]https://www.youtube.com/watch?v=IX2315epq2E[/youtube]
We know already that the interior of the Mercedes-AMG GT boasts a fascinatingly exclusive look and feel, with the finest materials and outstanding workmanship combining to conjure up a setting that simply exudes class. As such, the exclusive interior of the Mercedes-AMG GT is enough to get one truly hooked on this vehicle even while it is still at a standstill.