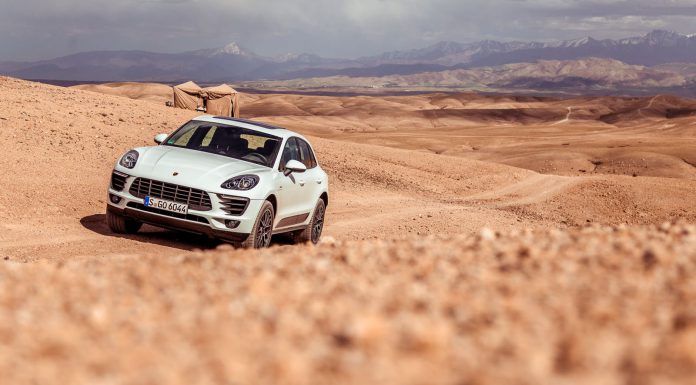 Porsche is currently in the process of checking out the brake boosters from around 2500 Porsche Macans delivered primarily across Europe.
In a Porsche press statement, it is said that "In-house quality tests revealed that in the initial phase in very isolated cases brake booster units were damaged during an assembly process. The braking function nevertheless complies with legal requirements."
Porsche Macan in Morocco

All Porsche Macan owners are currently being notified of the inspections but as of yet, no official recall has been issued seemingly because the problem is only very minor and not a safety hazard. The inspection will be free of charge and take just a few minutes.
Elsewhere, 2013 actually proved as Porsche's most successful year ever in terms of deliveries, revenue and profit. Throughout 2013, Porsche managed to deliver a very impressive 162,145 vehicles which represents a 15 per cent increase of 2012. Additionally, revenue climbed by 3 per cent up to 14.3 billion euro, operating profit rose by 6 per cent to 2.58 billion euro and importantly, operating return on sales hit 18 per cent. That means Porsche made about $23,000 on each car it sold.
Importantly, this year is likely to be even more successful for Porsche with the German marque delivering 23,286 vehicles in just the first two months of the year.