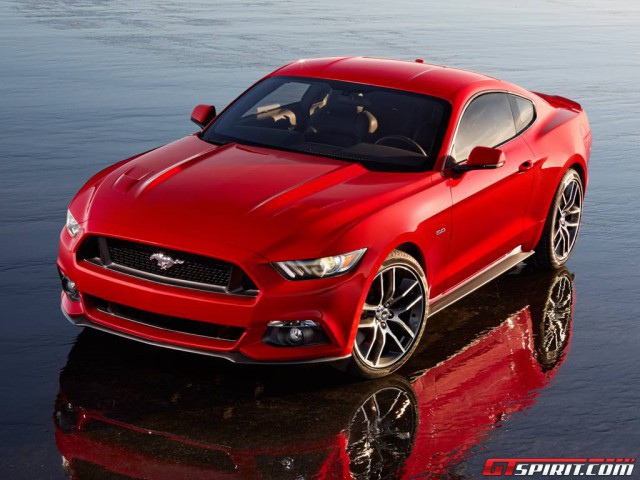 Ever since the Ford Mustang was launched in the U.S. exactly 50 years ago, the car has been extremely popular there and is rightfully considered as a cult classic and arguably the greatest muscle car ever made. Unfortunately, very few other countries have ever been able to experience the Mustang legally but with the latest-generation, 2015 Ford Mustang, that has changed.
The new Mustang will be available in Europe legally for the very first time and eager European buyers certainly aren't wasting time in getting their orders down. As a matter of fact, the very first 500 units destined for European shores managed to be reserved in just 30 seconds during the UEFA Champions League final. In total, over 9000 people tried to reserve a European bound 2015 Ford Mustang but very few of those were successful.
These 500 Mustangs will be shared amongst 20 different countries with the future owners having slightly less customisation options than their American counterparts. As a matter of fact, only Race Red fastbacks are available while any buyers interested in a new Mustang Convertible have no choice but Magnetic Silver. Additionally, the entry-level V6 engine available in the U.S. isn't available in this first shipment of European orders with just the 2.3-litre EcoBoost and 5.0-litre V8 engines available.