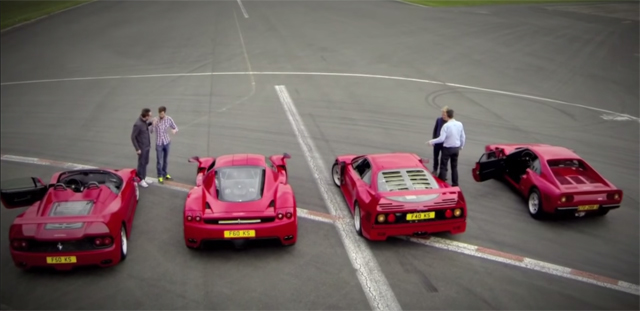 In the supercar industry, few cars will ever touch Ferrari's long range of halo cars. Starting with the Ferrari 250 GTO, Ferrari has revealed the 288 GTO, F40, F50, Enzo and most recently, the LaFerrari to act as its benchmark supercar and now, hybrid hypercar.
[youtube]https://www.youtube.com/watch?v=HEiMuoa5cE4[/youtube]
The crew at Top Gear recently had the epic chance to gather a red 288 GTO, F40, F50 and Enzo all together at the Dunsfold Aerodrome for one truly epic scene!