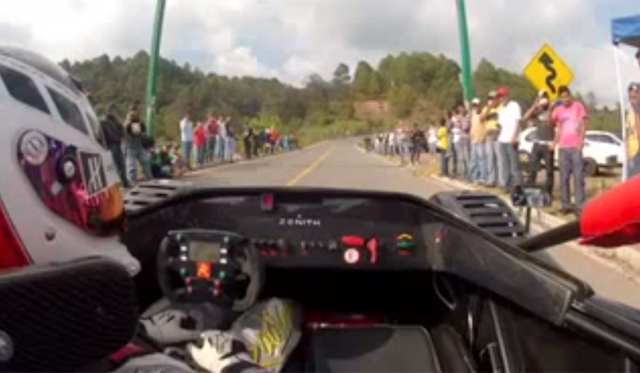 This POV video shows a Radical destroying a hillclimb course with sheer speed through the exotic Valle de Bravo area, in México. Many rally cars participated in the event, some Porsche owners even gave it a try, but no one was faster or as fearless as this driver that showed us why racing produces that adrenaline and passion that no other sport can.
[youtube]http://www.youtube.com/watch?v=vmIPQhY_GJ0[/youtube]
The trail starts at 2,247 meters over sea level, goes through some villages and ends up high at 2,472 meters of altitude. Enjoy the clip below, though a couple years old, it is still magic. Tell us what you think and don't forget to comment in our new section below!