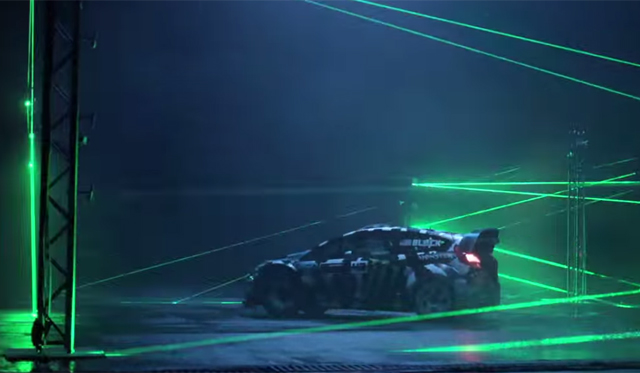 Ken Block and Castrol have knocked it out of the park again with their latest driving video dubbed Titanium Strong Blackout.
As the name suggests, the video was filmed in complete darkness with drivers Ken Block, Mike Rockenfeller, Augusto Farfus and Adrian Zaugg piloting a host of incredible cars purely with the aid of the car's headlights and a host of exciting illuminated features throughout the circuit.
[youtube]https://www.youtube.com/watch?v=0WKis4NYLHo[/youtube]
Once Block hits the pavement, some incredible lasers take hold as he does donuts in an enclosed section. Besides Ken Block in his Ford Fiesta Global Rally Cross car, other cars utilised are a Lamborghini Aventador, BMW M4 Coupe and Audi R8 V10.
Created to promote Castrol's Edge lineup of engine oil, the video may only be 3-minutes long, but it does incorporate a host of much-watch scenes and goes by in an instant. While it isn't really apparent just how drifting around promotes engine oil, this is definitely one of the coolest commercials we've seen!