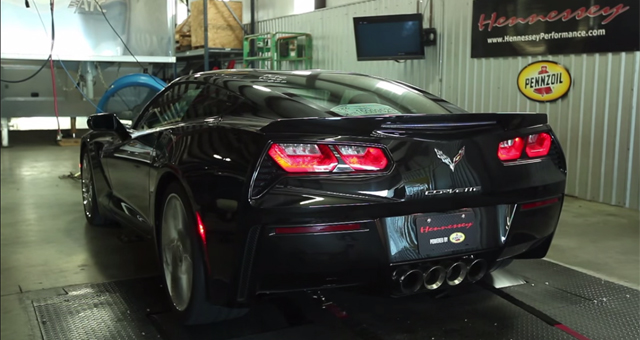 As standard, the C7 Chevrolet Corvette Stingray is the most powerful base Corvette ever produced with its 6.2-litre V8 delivering 460 hp and 465 lb-ft of torque. However, if you're after even more power and performance, Hennessey Performance has you covered.
Hennessey Performance offers a host of upgrades for the latest Corvette including the HPE600, HPE700 and HPE1000 as well as the HPE650 package featured here.
[youtube]https://www.youtube.com/watch?v=NG8GkZ47P-c[/youtube]
As the name suggests, the Corvette Stingray HPE650 by Hennessey Performance manages to pump out 650 hp courtesy of a new supercharger with a redesigned air induction system, a custom pulley for the supercharger, a 160-degree thermostat as well as ecu modifications.
Filmed here on the dyno and while undergoing some acceleration testing, there's no denying the potency of this car!