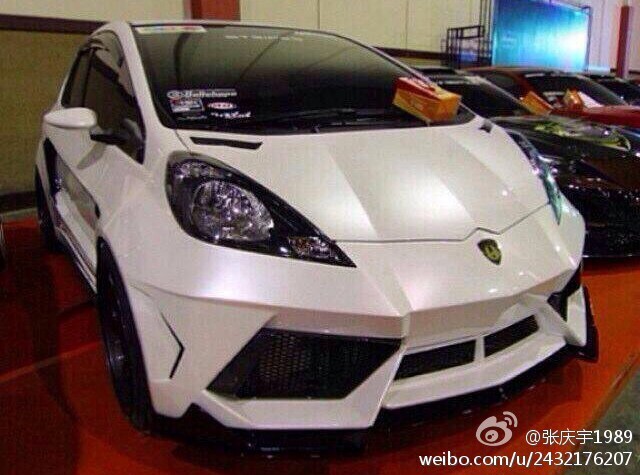 As far as hatchbacks go, this Honda hatchback must feel at the very top of the pile. It was recently spotted in China (we are led to believe) at a car show. It is true overkill with a Lamborghini Aventador-style front bumper, side skirts and side bodywork.
This particular overkill looks as though it is based on the five-door Honda Jazz. Far from the power of the Lamborghini Aventador's 6.5 litre V12 engine, this particular Jazz probably offers a frugal 1.2 litre i-VTEC engine.
Perhaps it isn't a bad idea in the current economy, although we are certain Lamborghini won't offer anything like this in the future. The front facia gets a two similar air vents to the Aventador together with a number of unique white details. It retains the Jazz front headlights although the fender flares add some further width to the car.
Overall, it looks very well put together and surprisingly cohesive, unlike others we've seen. Let us know what you think in the comments box below.