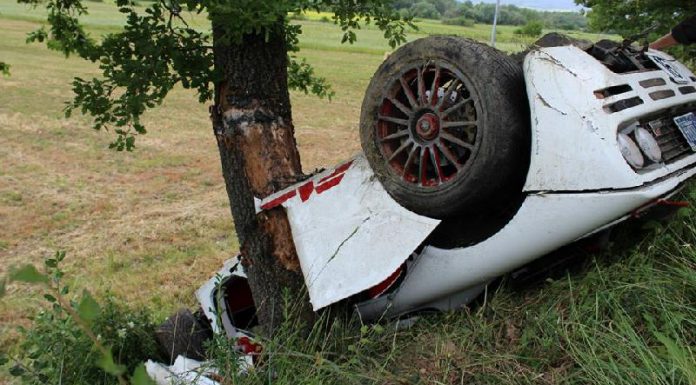 Today we have an unfortunate accident to report involving the white and red McLaren F1. The pictures reveal that it unfortunately crashed in Italy earlier today. Reports confirm that the driver is okay, however, the passenger has been air lifted to hospital. It is thought that the passengers injuries are not serious.
The crash happened between Saline di Volterra and Pomarance. The cause of the accident is not yet known, however, it looks quite severe as the car ended up upside down against a tree. We suspect that the damage will be repairable, McLaren are known for working their magic on cars that seem to be a total loss!
The car was one of 17 McLaren F1 road cars which were taking part in a tour of Italy. The tour had been organised by a group of McLaren owners with some technical support provided by McLaren. It is not known whether any other vehicles were involved.
It seems as though Rowan Atkinson was also taking part in the run as he was photographed with the group. The car was chassis number 72 which is part of an F1/12C pair known as Project 8, both with matching paint schemes.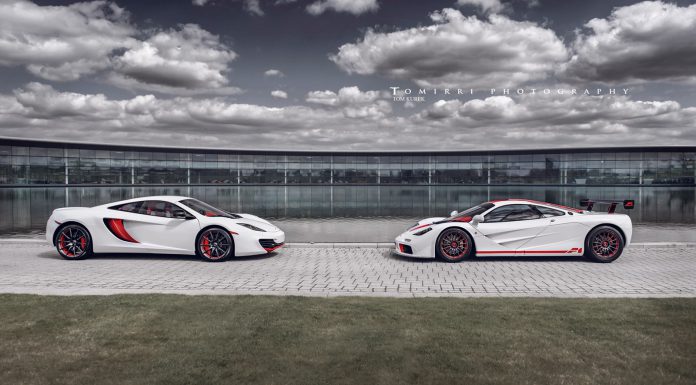 [Photos via Lanazione and Tomirri]