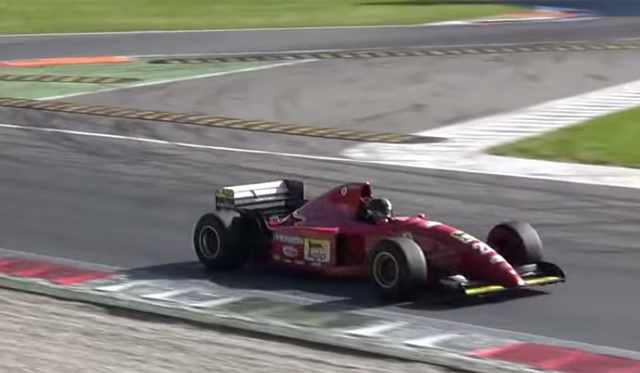 There's no denying the fact that Formula One this year is really missing a key element due to the lack of engine and exhaust noise from the turbocharged 1.6-litre six-cylinder engines. As a matter of fact, attempts are being made to artificially increase the sound of the F1 pack.
[youtube]https://www.youtube.com/watch?v=aOZnUHC8w2s#t=159[/youtube]
However, whatever clever solution the teams may come up with, they'll never come close to the roar produced in Formula One's V12, V10 or V8 era. The following video shows an epic 1995 Ferrari F1 412 T2 hitting the Monza F1 circuit and the sound it creates is absolutely jaw dropping!