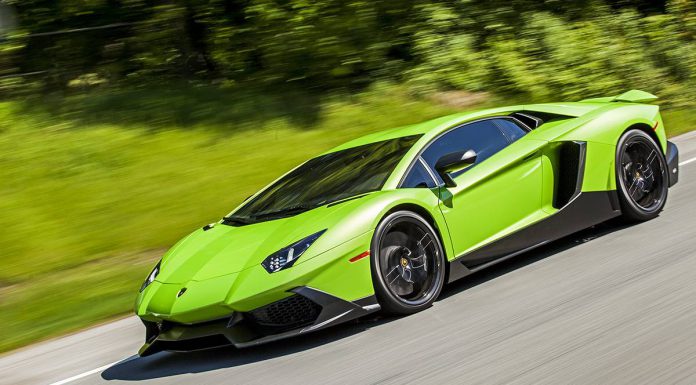 If you prefer the Raging Bull to the Prancing Horse, we have one hell of a treat for you today! Below you'll see a fine gallery from the BullFest 2014 run shot by Hovik on behalf of Driving Force Club. Driving Force Club are the organisers for this Lamborghini-only day-long event.
The cars came from the New York area and a final count apparently saw the numbers rise to 56 cars. As you would expect, this many cars on the highway caused quite the spectacle. The photos are proof of this!
Among the cars that took part were numerous iterations of the Lamborghini Gallardo including LP560-4, LP550-2, both generations of Superleggera and Performante. There were plenty of Aventador's including at least two 50th Anniversary editions. The brand history was represented almost completely by a Miura, Murcielago, Countach and a Diablo.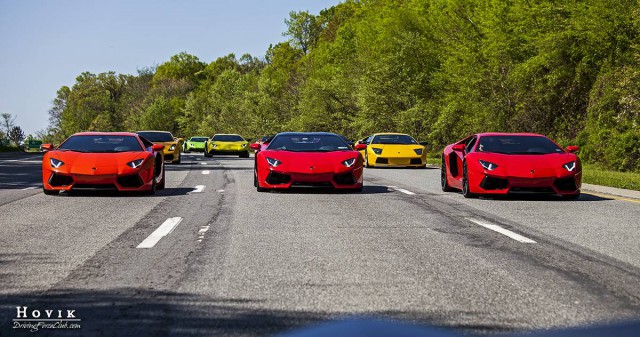 Unfortunately there were a few rarer models missing but that didn't dampen the spirit! The event started with breakfast in Westchester and took to the New York highways, breaking for fuel at Woodbury Commons outlet center. Next were the roads of the Bear Mountain region before lunch and the final destination of Sear House in Closter, New Jersey.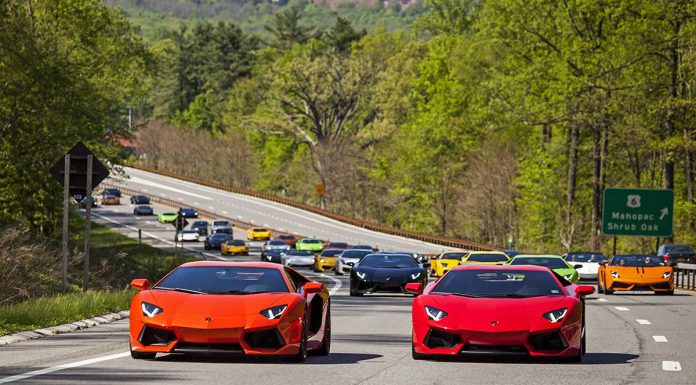 [Photos by Hovik]